Have you ever tried any Vietnamese food in the Philippines? If yes, that's cool! If not, that's okay. If you haven't tried any Vietnamese food yet, maybe you should start considering it too! Fact that Vietnamese food is known to be good for the body, it is also as delightful as other typical foreign cuisines!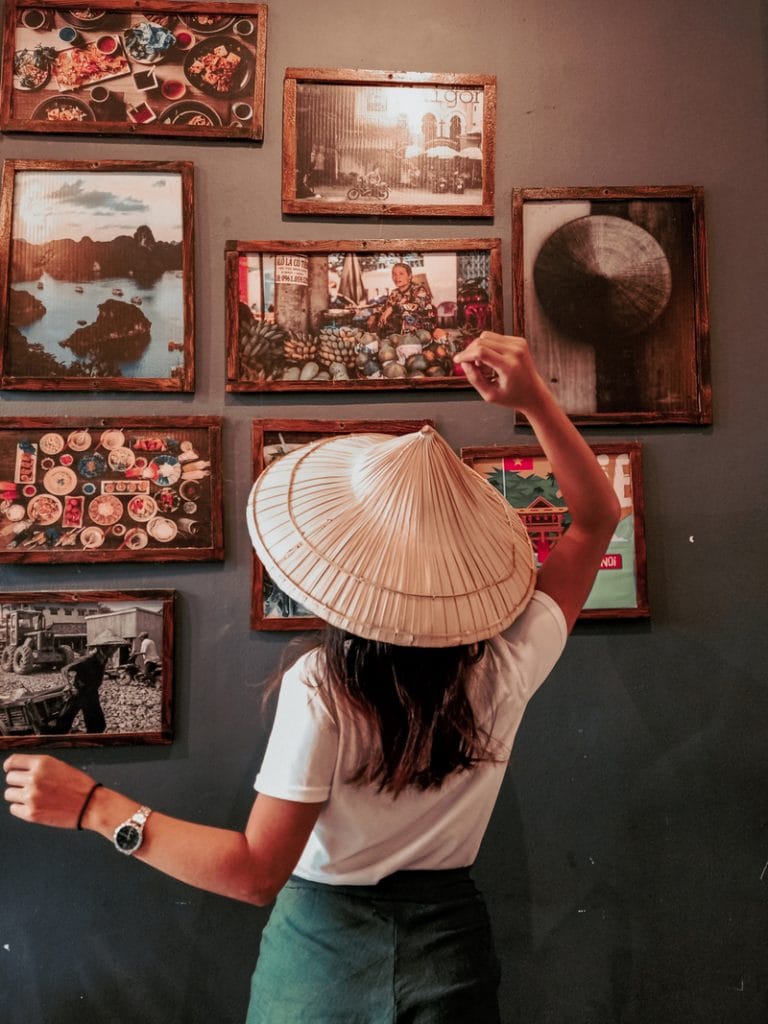 Apparently, it is difficult for most of us to travel just anywhere we want to due to the pandemic. Most especially for those travelers who love going abroad. Not to mention the fact that I am one of those people. It's sad that we can't go out of the country, experience other countries' cultures, and their food!
One good fact about our country is that there are a lot of different restaurants that serve some delightful cuisines from Asia, America, and Western countries. Personally, I am more familiar with most Asian cuisines (such as Korean and Japanese), American, and Western cuisines. However, there is this one Asian cuisine that I haven't tried yet – Vietnamese cuisine. I have never been to Vietnam so I wonder how their food tastes like! So when I heard about this new Vietnamese restaurant in Cavite, I never had a second thought about visiting it!
About Hidden Vietnam
Hidden Vietnam is a restaurant that serves different types of authentic Vietnamese food. According to the owner, it all started from an online food delivery service wherein they began delivering and serving Vietnamese spring rolls. Their business started during the pandemic. He told me that they were fortunate enough because most customers fell in love with their food so eventually their small business grew.
From an online food delivery service to a small restaurant wherein they only started operating their business inside their house – until they had their very first owned branch in Trece Martirez, Cavite. The owners have come up with the word "Hidden Vietnam" for their business because he told us that even though their location was too far from the crowd or hidden (tago), still a lot of people would visit them just to buy their food!
Why Visit Hidden Vietnam
They serve authentic Vietnamese food.
One of the best things about their food is it is really authentic because everything that they use for their products or food originally comes from Vietnam. The owner told us that they import the ingredients they use to serve their products and services.
My personal favorite is their aunthentic Vietnamese coffee! It is so tasty that I can't even forget about it. I would really love to try it again!
You will feel the Vietnam vibe.
Even though they got a small space for their customers, you would still feel the vibe of Vietnam inside! The interior is simple yet so attractive. You can see a lot of picture frames being displayed on the wall which are related to Vietnam. In addition to that, you can also get to experience wearing a traditional Vietnamese hat.
Their food is budget-friendly.
If you ever thought that their food must be pricey, I prove you wrong! In fact, Hidden Vietnam's concept of serving food is for everyone – for the family, friends, and to those who want to gather in one place. When the owners had established their business, they wanted everyone to experience their food. So if you are planning to visit their restaurant, you'd go there with a company because their food is not just delicious, but also budget-friendly! It is totally good for sharing! You can't say no to their food.
If you are into Vietnamese food, this is an ideal place for you! Hidden Vietnam will never disappoint you. They got really good authentic food which is also good for the budget. If you are living in Cavite, you must try it sooner or later. They actually have different branches all over across the city of Cavite.
Foods to try
The following are some of the foods that we tried during our visit.
Fresh Spring Roll
6 pcs fresh spring roll (egg, pork, vegetable) – Php 140
Fried Spring Roll
6 pcs fried spring roll (pork, veggies, and vermicelli noodles) – Php 140
Breaded Tofu
7 pcs white tofu topped with bean sprout – Php 140
Low Carb Meal Pork
Green salad topped with chargrilled pork – Php 135
Bahn Mi Ga
Grilled marinated chicken stuffed inside a Vietnamese baguette smeared with spicy mayo, carrot daikon pickle and various herbs – Php 135
Chili Chicken
Chicken fillet with rice and veggie salad – Php 105
Beef Pho
Php 145
Vietnamese Pizza
Php 120
Tamarind Wings
Php 145
Vietnamese Coffee
Location
Unit 1 V&C Building Along Trece-Tanza Road, Brgy. De Ocampo, Trece Martires City
(across Brgy. Hall of De Ocampo)
Opening Hours
Daily
11 am until 8 pm
Contact
Facebook: Hidden Vietnam – Trece Martirez Branch
Telephone: (046) 530 1778
Latest Posts
Read Next
A half-travel blogger in the Philippines (based in Cavite) and a half-K-pop enthusiast, Ara Patria (The Adventuress) pursues her passion and love for traveling. She's been blogging for years, where she writes about her own travel experiences and promotes the wonders of the Philippines. Not only does she promote the beauty of her country, but she also focuses on promoting sustainable tourism. She dreams to travel the world and inspire other people through her own written works and captured moments with her camera.
The Adventuress is a travel blogger with a purpose. She aims to inspire other people through her personal experiences, stories, and lenses. Outside her blogging world, she is an English teacher, an SEO specialist, and TEFL/TESOL certified.
Join her adventures!