Puerto Princesa is well-known for the Subterranean River National Park. Eventually, the capital city of Palawan has become a popular gateway destination in Palawan. If you are planning to go to El Nido, San Vicente, or Balabac Islands – you must enter Puerto Princesa first. Apart from being famous for the Underground River, Puerto Princesa also boasts beautiful islands and sandbars. As a matter of fact, you can go to Honda Bay and go island hopping in Puerto Princesa, Palawan!
Honda Bay Island Hopping in Palawan is one of the things that you can do in the city of Puerto Princesa. Aside from touring around the city, it is also possible to see more of the islands that the main city offers to tourists.
About Honda Bay
Honda Bay is located on the mid-eastern coast of the city. It consists of white sand islands such as Starfish Island, Lu-li Island, Cowrie Island, and Pandan Island. Honda Bay is a gateway to visiting different paradise islands. This is a must-visit when you are staying in Puerto Princesa.
Starfish Island, Honda Bay
Starfish Island is an island where you can go snorkeling. This is the best spot to go snorkeling to see lots of starfish! Based on its name itself, Starfish Island has the greatest population of starfish in Palawan.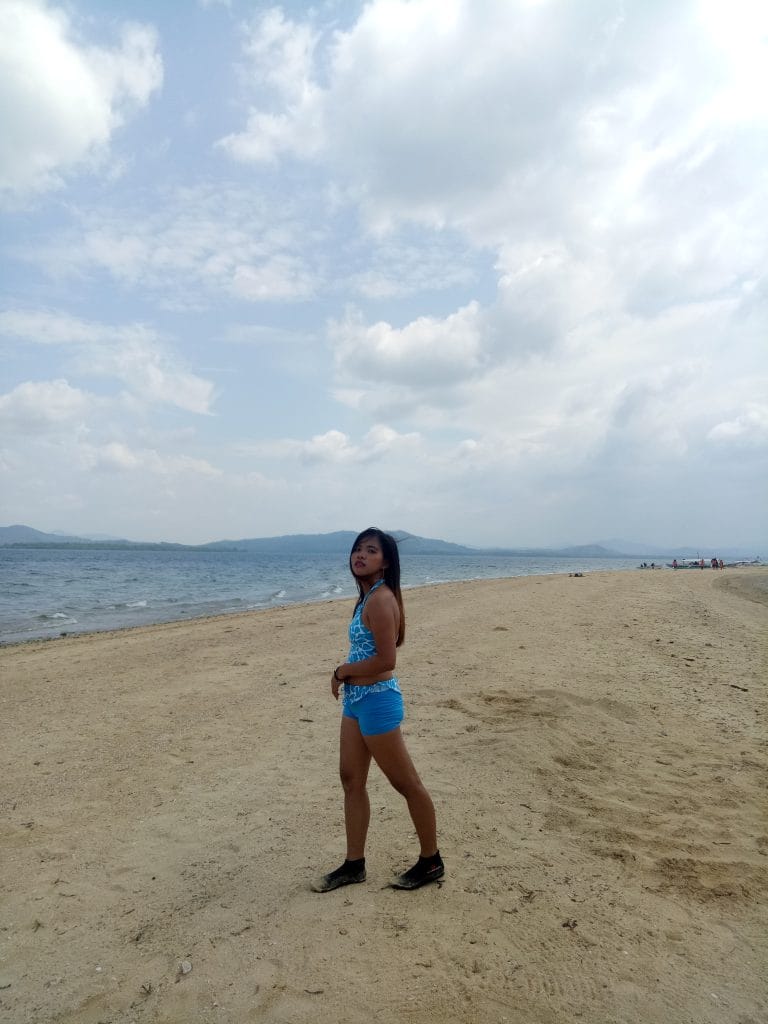 This was our first stop when we started island hopping at Honda Bay. The island looks simple yet stunningly beautiful. With its white, fine sand, you will fall in love with its wonder. In addition, it offers clear blue seawater. The place is perfect for snorkeling and swimming.
Yet there is nothing much more to see on the island. You cannot see any cottages in the area. All you can do is chill, swim, snorkel, and take pictures. Nevertheless, the entire area is peaceful.
Lu-li Island
Lu-li means "Lulubog, Lilitaw". In the English term, it means "sink" and "rise". Why was it named this way? It is because, during high tide, you can only see the structures built on the island. These structures seem that they are floating. Meanwhile, everything surfaces during low tide. In addition, this is the only island at Honda Bay that sinks and rises with the tide. Don't you find its name adorable? I do!
You can go cliff diving on Lu-li Island. Moreover, there are a small restaurant and some cottages on the island. You head to this island for lunch during your island hopping. Expect the crowd in the afternoon.
Personally, this is my favorite among the three islands. We really had fun having a buffet lunch here! You can try fresh seafood here! That's the best part for me. (Haha!) We were able to go cliff diving, swim, and meet some new friends! The time spent on this island was worth it and memorable at the same time.
Cowrie Island, Honda Bay
This was our last stop during our Honda Bay Island Hopping. Cowrie is just the same as the two islands. It offers fine, white sand and turquoise, crystal seawater. Cowrie seems to be more developed than the other islands. There are lots of huts, pavilions, cabanas, and some restaurants on the island. In addition, you can also do some water activities like snorkeling and banana boat riding.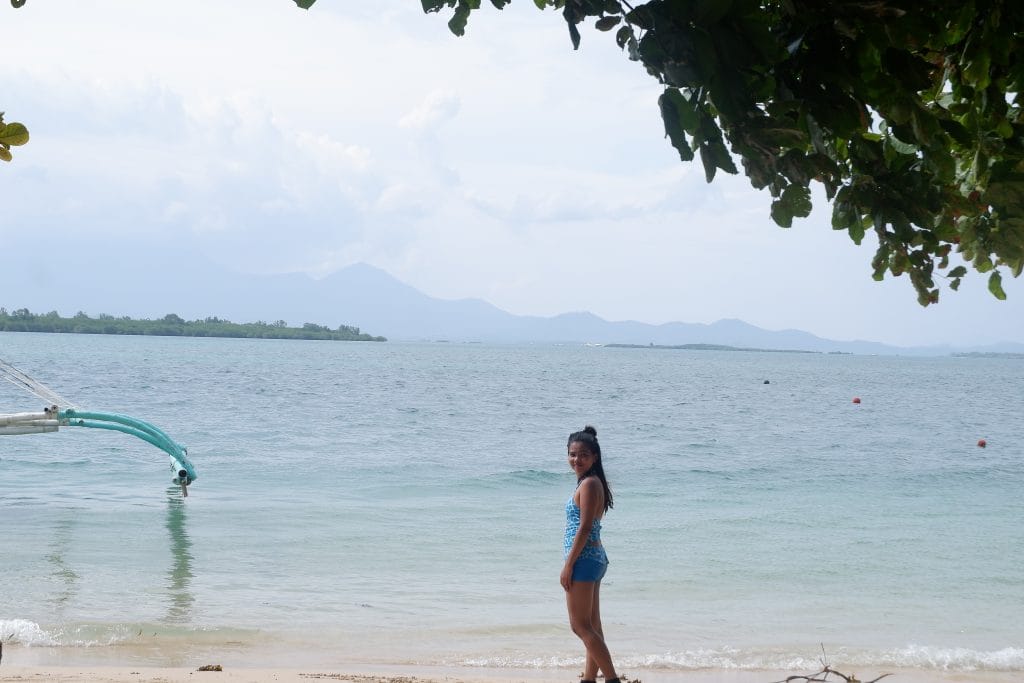 Cowrie Island is actually named after the small-to-large sea snail, marine gastropod mollusk which they call "cowrie". If you love going island hopping, Honda Bay Island hopping can be one of your options when in Puerto Princesa.
The activity can obviously be done for a day. It is such a good experience! If you just want to chill all day, then you visit the three islands at Honda Bay! But do not expect too much. There is really nothing much to do on each island. The three islands are mostly more like a place for relaxation.
Have you gone island hopping at Honda Bay? How was your experience?
Latest Posts:
Read Next:
A half-travel blogger in the Philippines (based in Cavite) and a half-K-pop enthusiast, Ara Patria (The Adventuress) pursues her passion and love for traveling. She's been blogging for years, where she writes about her own travel experiences and promotes the wonders of the Philippines. Not only does she promote the beauty of her country, but she also focuses on promoting sustainable tourism. She dreams to travel the world and inspire other people through her own written works and captured moments with her camera.
The Adventuress is a travel blogger with a purpose. She aims to inspire other people through her personal experiences, stories, and lenses. Outside her blogging world, she is an English teacher, an SEO specialist, and TEFL/TESOL certified.
Join her adventures!