Khloe's Dream Cafe is originally named after the owner's daughter; Khloe. It's a unicorn themed cafe located in the city of Dasmarinas, Cavite. The cafe is good enough to accommodate big groups. It has enough tables and chairs. As you enter the cafe, there is a counter on the right side and you will see some unicorn costumes with different styles and colors which you can borrow from them and enjoy wearing.
In addition to that, you'll notice the colorful chairs and tables that are being placed in every corner of the room. More to that, even the walls are painted with various colors of different characters. Its interior makes the entire room relaxing and it makes even better due to its cool temperature inside.
Food to try in Khloe's Dream Cafe
With their menu, they have a variety of food such as rice meals, pasta, nachos, fries, and sandwiches. They also have a variety of drinks like milkshakes, frappes, milk tea, fruit tea, and coffee. More to that, they also serve desserts like cakes and cupcakes.
We tried their BEST SELLER nachos called "NACHOS PIZZA". It is filled with mozzarella cheese. The nachos are being served on the plate as pizza style. At first, it looks plain but later on the server will pour the mozzarella cheese on the top of it. It's cheesy and it tastes so delicious. Not a nachos lover but I love how they paired it with cheese. I really loved it!
More to that, we also tried their NEWEST MENU is called "PIZZA FRIES". It is quite similar to NACHOS PIZZA because the fries are served as pizza style. The fries taste really good with lots of cheese. I fell in love with the taste of it!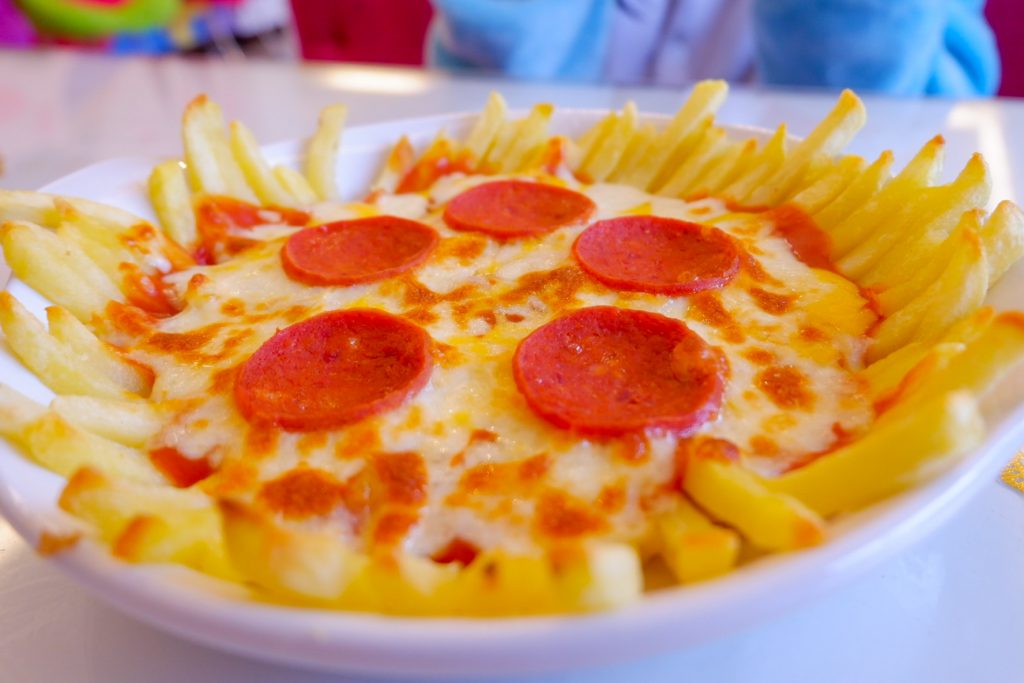 In addition, we also had the Bratwurst Sausage.
For the drinks, we had Strawberry Frappe (which looks like a UNICORN), Blue Lemonade, and Dark Chocolate Milk tea!!! Every food that we tried really satisfied our cravings.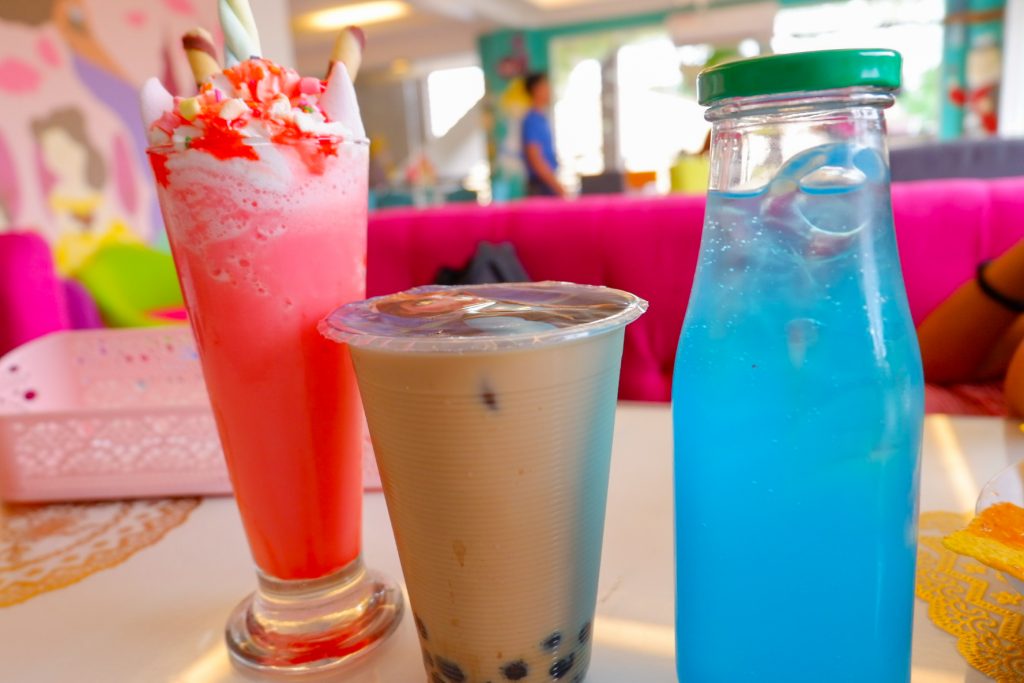 The best part of it was, we didn't really splurge on food since it was really affordable!!!
The cafe might look simple, but you would surely love staying in this place. This is an ideal spot for channeling your inner child.
Location
3rd flr. Beside NCST and Luzon Dev. Bank
Operating Hours
11:00am to 10:00pm Monday-Friday
12:00nn to 10:00pm Saturday-Sunday
Contact
Facebook: Khloe's Dream Cafe
Mobile: 0917 589 2080
Latest Posts:
Read Next: