In this blog, let me share with you my personal list of my favorite and top places to live in the Philippines where I consider moving in the future. Yes, if the chance is given! Why not?
It is definitely sure that I am not the only one who aims to move to another city. At some point in our lives, this normally happens. We think about the future, we get tired of our unchanging daily lives. We tend to crave something fresh. There are times that our situation makes us think that we want to change. For something good, for the better.
I have visited so many cities and islands around the country. The first time or not, each place has its own glamour which never fails to amaze me! That being said, here are the top places in the Philippines I consider moving in in the future. Perhaps after saving enough money or even after retirement.
Best places to live in the Philippines
Note that the list below is based on my personal insights and experiences.
Batanes Island
I have mentioned countless times, Batanes Island is one of the best islands in the country. I can totally say that this island is close to paradise. A perfect place for tranquility that makes you forget about luxury life and such.
Batanes Island overflows with natural wonders, staggering landscapes, and warmhearted people! Nobody can deny the fact that this is an ideal place to live in, especially after retirement. The life here is so simple which is totally great for relaxation. Every scenery of this island makes you feel emotional at times.
Dumaguete City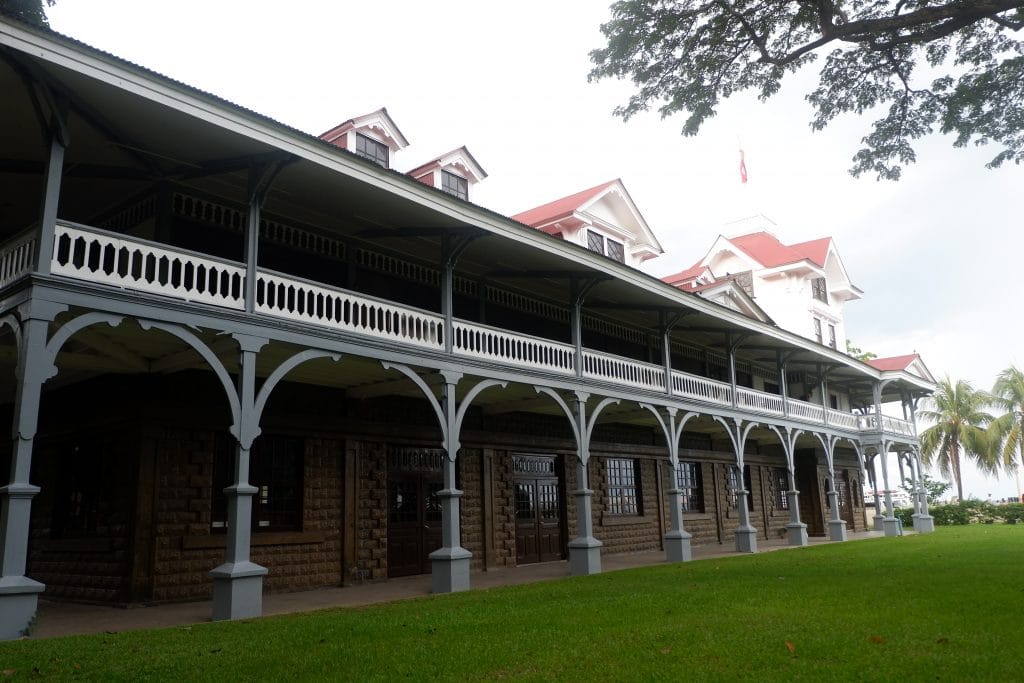 Simple life, less stress. This is what I observed after traveling to Dumaguete City alone. Yes. I traveled to this city all by myself and I could prove that it is beyond doubt safe to travel here whether you are alone or with a companion.
The simplicity of this place is so inviting that makes me want to stay here for quite a long time. Not to mention that Dumaguete City is accessible to other regions which also show off amazing tourist attractions and remarkable activities.
While I was staying in Dumaguete, I got a chance to communicate with the locals. I got stunned by how kind and warm hospitable they are. That's when I realized the reason why Dumaguete is named as "The City of Gentle People".
Baler, Aurora
I personally keen on surfing and Baler has always been my favorite go-to place whenever I want to go surfing or whenevver I want to get away from all the stress in life.
I just love Baler. It is just a simple town located in the province of Aurora. Overrated, but I don't really care. This place has become one of comforting places to visit. In fact, I really feel comfortable being in this place.
Iloilo City
Iloilo City is located in the region of Western Visayas, one of my favorite destinations in the Philippines. There's something about this place that makes me want to go back here over again. The moment I came to this city for the first time together with my friends, I knew that I've fallen for this place.
Iloilo is just simply beautiful. Tourists can overlook this city as rich in history and beautiful landscapes. When old meets new, Iloilo may be one of the highly-urbanized cities in the Philippines, yet its exquisite historical sites and diverse cultures only show that Iloilo is a very special place that has a lot to offer.
I feel so good being in this city. When I decided to visit here the second time around, I had thought of going back alone. As a matter of fact, that's the best decision I've made. I have seen so much more about this place. I fell in love more not just with the place, but also with the people. Not considering the fact that its safety, low cost of living, and unique food.
Siargao Island
I admit. Siargao Island is one of the most beautiful places in the Philippines. The island is no strange for stunning white-sand beaches, strong waves, and breathtaking landscapes.
The island vibe is surreal! I'm really impressed by the fact that this place is not just for relaxation, but the island is also a great spot to have some fun. You may see a lot of resto bars where you can meet different people from different parts across the world. Amazing! I believe that when I live here, there's no reason for me to get bored. Siargao Island has a lot of things to offer; traditional or modern – everthing in between.
Bacolod City
Located in Negros Occidental, Bacolod City is one of the best places to visit and see in the of Visayas. I have only been to Bacolod but I witnessed how accommodating people are in this city. No wonder this city is called the City of Smiles.
Its impressive architechtural designs, colorful celebrations, scrumptious foods, and an abundance of natural resources and marine life make me wish to stay on this island for good. Above all, welcoming people in Bacolod are truly remarkable! If I had a chance, I'd love to know more about this city.
Palawan Island
I believe Palawan is every traveler's dream destination. Another island that is close to paradise, Palawan is dubbed as one of the best islands in the world. Why? You gotta see it for real. It is beyond words to describe the beauty of this island.
I have already been to this wonderful island twice and I never get bored going back here for the second time. Obviously, it is becoming more touristy, yet its beauty remains. Visiting Palawan is such a rewarding thing to do! Wouldn't it be more rewarding if I could stay here for good?
Lake Sebu, South Cotabato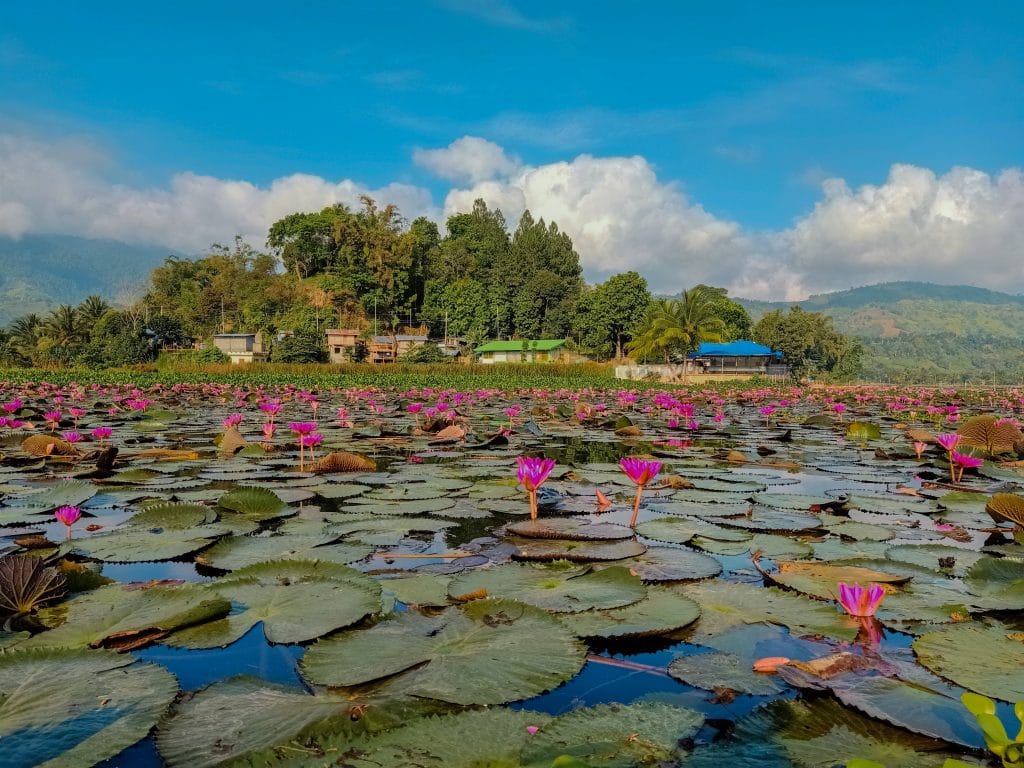 I think I have already mentioned this in my previous blog that Lake Sebu is one of the most underrated places in the country. But it doesn't mean that there is nothing that you can do in this small town.
I only stayed here for two days and one night, but I am really impressed by how this town has shown me! No skyscrapers, no fancy restaurants, no modern cars and such, and yet the vibe in this town is simple amazing. You can still find happiness despite the simplicity and serenity of this town. A place that is away from stress – such an ideal spot to live with a simple life.
Davao City
It's been years since I visited Davao City for the first time. The city is one of the most popular tourist spots to visit in Mindanao. As I explored the city for four days, I felt safe, warm welcome, and comfortable all throughout my journey.
I really loved everything about this city. Its safety seems to be prevalent and its people are indeed hospitable! In addition to that, the city is relatively close to some beautiful places around Mindanao.
Camiguin Island
Camiguin Island is surely one of the top attractions to visit in Mindanao! I have already been here twice yet this place never fails to let me down. More to that, I keep falling in love with this place over again.
I believe Camiguin is not just an ideal place for attraction, but also a good option to live in! As a matter of fact, the number of expats settling down on this island continues to rise as time goes by.
This small island is undeniably attractive. From its stunning pristine beaches and islets to mouthwatering local food and delicacies, grandeur waterfalls, nicest local people make me want to move in here! Moreover, there are too many reasons why Camiguin has always a special in my heart!
Baguio City
Baguio City is also one of my go-to place whenever I want to escape from reality. This is one of my comfort places as I may say, no wonder I keep going back here.
This city is just simply amazing. The chilly weather that I rarely experience in my town, most especially during the summer season makes me want to stay in this city most of the time. Moreover, being closer to nature is one of my favorite things in life; and Baguio City is indeed one of the ideal places to be.
Bohol Island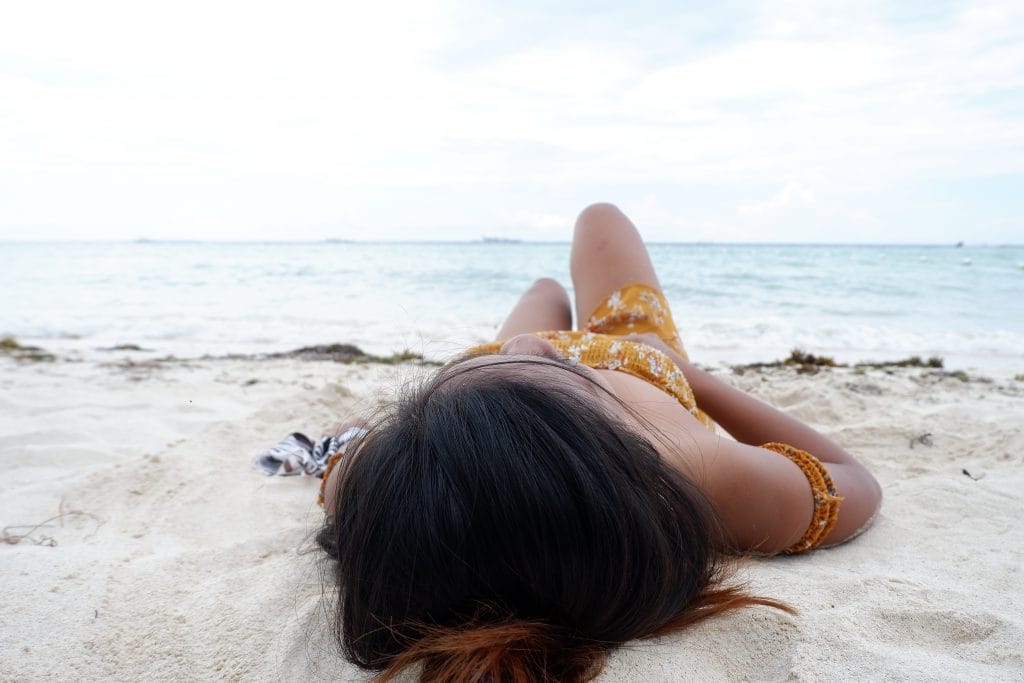 The scenic view of nature, good people, security, amazing cuisine, affordable living cost are just some of the reasons why I admire the island of Bohol. I traveled solo to Bohol for the first time and I was so amazed at how I felt secure during my stay there.
Actually, I have only been to Bohol twice but whenever I think of booking another flight, I always consider this island first. I really fell in love with its natural beauty. It feels so magical and serene whenever I am in this place. This island is definitely one of my ideal places to live in! Not to mention the fact that this is one of my top favorite islands in the Philippines!
Cebu City
I've been to Cebu only a few times. Apparently, this city is one of the top tourist spots among local and foreign tourists. Considered one of the high-urbanized cities after Manila, this is also a popular place for expats.
What makes me want to live in Cebu is it is not just a simple province like others. As a matter of fact, it is has developed all throughout the years. With that, it is not that difficult to adjust the life in this province when you settle down here. Imagine you are living in an urban area yet you are surrounded by beautiful islands and other wonderful attractions. It is very accessible to travel around the province and even to nearby regions.
Marinduque Island
My mother's hometown, Marinduque is one of the most peaceful islands I've ever visited. In fact, I had lived here for two years. During my two years of living on this island, I've witnessed how most people living here feel contented about living and having a simple lifestyle. Affordable cost of living, good food, kindest people, amazing attractions on this island make me wonder about settling down here in the future.
In addition, Marinduque is also one of the islands that is often overlooked by tourists. Yet this island offers more than an individual has imagined!
81 provinces, 122 cities, dubbed as the Pearl of the Orient. The Philippines is renowned for becoming relatively inexpensive yet one of the fastest-growing economies, most especially in Southeast Asia. Its undeniable natural beauty and low cost of living; abundant natural and marine resources – name it! Even expats consider living in the Philippines as their top choice. Obviously, there are a lot of reasons why it is best to live in the country.
How about you? Which place, city, or island would you rather live in?
Latest Posts:
Read Next: