This blog highlights my experience visiting Hongkong. This travel guide will lead you to Hong Kong Top Attractions in Tsim Tsa Tsui.
About Tsim Tsa Tsui
Tsim Tsa Tsui Hong Kong or known as TST is located in the heart of the Kowloon Peninsula. It is one of the most visited cities in Hong Kong which in fact one of the most popular tourist attractions found along the area. With this guide, I listed down some of the top attractions in Hong Kong.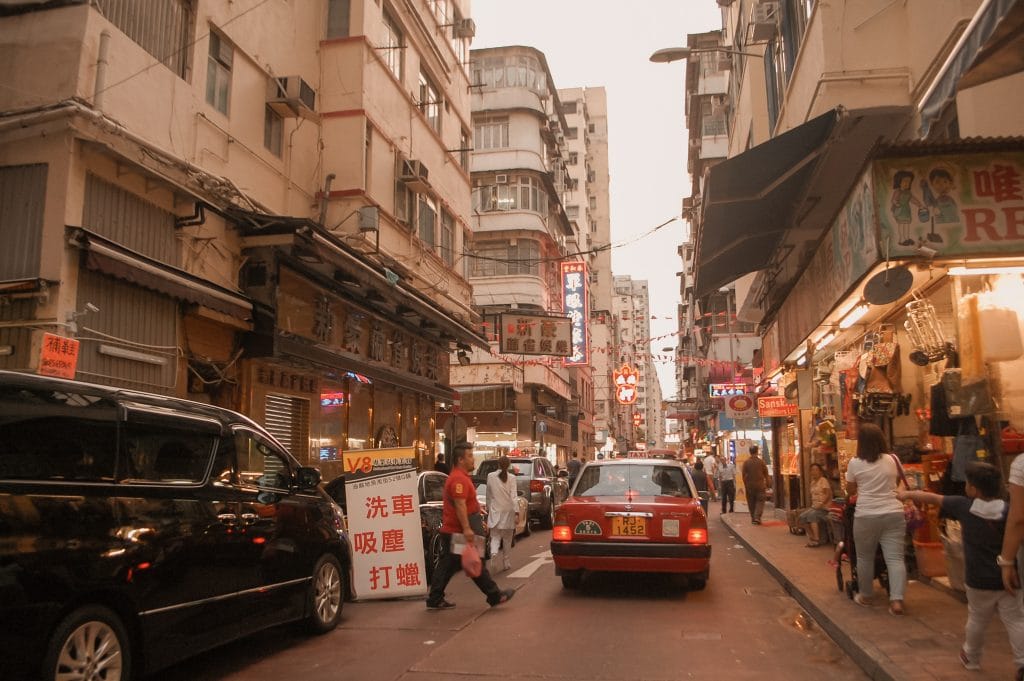 From various huge shopping malls to different enthralling museums and architectures, and to food hubs which give people a lot of reasons to visit this city. In addition, Tsim Tsa Tsui is very accessible and convenient for so many travelers. They find it easy to travel to this city by MTR or bus.
When I visited Hong Kong for the first time, I stayed in Chung King Mansion which is located in Tsim Tsa Tsui. I stayed there for 4 days and 3 nights. I spent most of my days here. With that, I was able to explore the city and discover some of the things that the city itself has to offer!
Hong Kong Top Attraction in Tsim Tsa Tsui
I was truly fascinated by the fact that the city is very much accessible to some of the tourist attractions that most travelers visit. In addition, there are also a lot of things that you can enjoy checking out for free!
Here are some of the sites that I've seen as I roamed around Tsim Tsa Tsui. It's really amazing that every part of the site is absolutely picturesque!
Victoria Harbour
Surely one of the most popular tourist attractions not just in Hongkong, but all over the world! You can witness the stunning view of the bay as you walk along Tsim Tsa Tsui harbor promenade.
Either you visit during daytime or nighttime, you'll still appreciate the beautiful views of Victoria Harbour. It is also one of the locals' and tourists' favorite gathering places. At night, you can watch the popular laser show "A Symphony of Lights" for free.
The Avenue of Stars
This is just along Victoria Harbour. It is where you can see the statues of stars like Bruce Lee and Jackie Chan. The Avenue of Stars will officially reopen again in 2019.

Clock Tower
Located on the southern shore of Tsim Tsa Tsui, the Clock Tower is one of the main sightseeing attractions in Hong Kong. It is 44 meters tall which was built in 1915. It is very historic because it symbolizes the Colonial Times of Hong Kong. The Clock Tower was named as Kowloon-Canton Railway (KCR) Clock Tower. On the other hand, it is now called simply the Clock Tower.
Hong Kong Cultural Centre
Located at the waterfront of Victoria Harbour, it's a place for performing arts, concerts, musicals, play and more.
I didn't go inside but the exterior architecture of the center itself is absolutely beautiful! It's one of Instagram worthy spots in Hong Kong!
HongKong Museum of Art
It is known as the main art museum in Hong Kong.
HongKong Space Museum
It is a museum of astronomy and space science.
The Royal Pacific Hotel
This hotel is connected to Kowloon Park. You can get inside the hotel and go upstairs by elevator to get to Kowloon Park.
Kowloon Park
This is one of the biggest parks in Hong Kong. Definitely one of the top attractions in Tsim Tsa Tsui, Hongkong. It is about 13.5 hectares (about 33 acres). There are so many things to see and do in Kowloon.
The fact that it is free to visit; you can get to play here with your loved ones. There is a playground, some statues that you can take pictures of, a maze garden, the Avenue of the Comic Stars, and many more. It is a good place to relax especially when you don't feel like doing anything when in Hongkong.
Avenue of the Comic Stars
The Avenue of the Comic Stars is located in Kowloon Park where you can see giant statues of different cartoon characters! The cartoon characters that you can see here are based on the real comic characters.
Constructed in 2012, it is to commemorate Hong Kong's comic artists. If you are a comic enthusiast, you will surely enjoy visiting this place. What's the best thing about it? It's free!!!
Nathan Road
This should be on your list if you are planning to visit Hong Kong. Once you explore Nathan Road, you can see a lot of malls and street markets along the road.
I was able to visit iSQUARE, IFC mall, The ONE, Jade Street, and Temple Street Night Market and more! I guarantee you that you will enjoy walking along Nathan Road. This is one of the most important landmarks and attractions in Tsim Tsa Tsui, Hongkong.
It's no wonder Tsim Tsa Tsui is one of the most visited cities in Hong Kong. There are tons of things to see and do here!
Did I miss anything? Share it with me, please!
Latest Posts:
Read Next:
A half-travel blogger in the Philippines (based in Cavite) and a half-K-pop enthusiast, Ara Patria (The Adventuress) pursues her passion and love for traveling. She's been blogging for years, where she writes about her own travel experiences and promotes the wonders of the Philippines. Not only does she promote the beauty of her country, but she also focuses on promoting sustainable tourism. She dreams to travel the world and inspire other people through her own written works and captured moments with her camera.
The Adventuress is a travel blogger with a purpose. She aims to inspire other people through her personal experiences, stories, and lenses. Outside her blogging world, she is an English teacher, an SEO specialist, and TEFL/TESOL certified.
Join her adventures!