What is a self portrait studio? A self portrait studio is a place where you take your own professional photos by using a remote shutter directly in front of a professionally set camera and lights.
Do you ever feel awkward when taking photos in front of other people? Or, you feel uncomfortable when a stranger is looking at you while taking a photo of yours. Well, worry no more! A self-shoot portrait studio is the right place for you. It's a place where you can take your professional photos by yourself!
These days, there's no doubt that self-shoot portrait studios are becoming a trend in the Philippines. This type of photography studio is where you can become most of yourself! You don't need to be shy in front of the camera, and that's why people are getting into this hype!
If you are coming from the South, especially in Cavite, UFOTO Self Portrait Studio has got you covered! The first-ever self portrait studio in the South! A place where you can capture moments with your loved ones and put them in professional portraits! If you plan to visit the studio, here's what you need to know about it.
About UFOTO Self Portrait Studio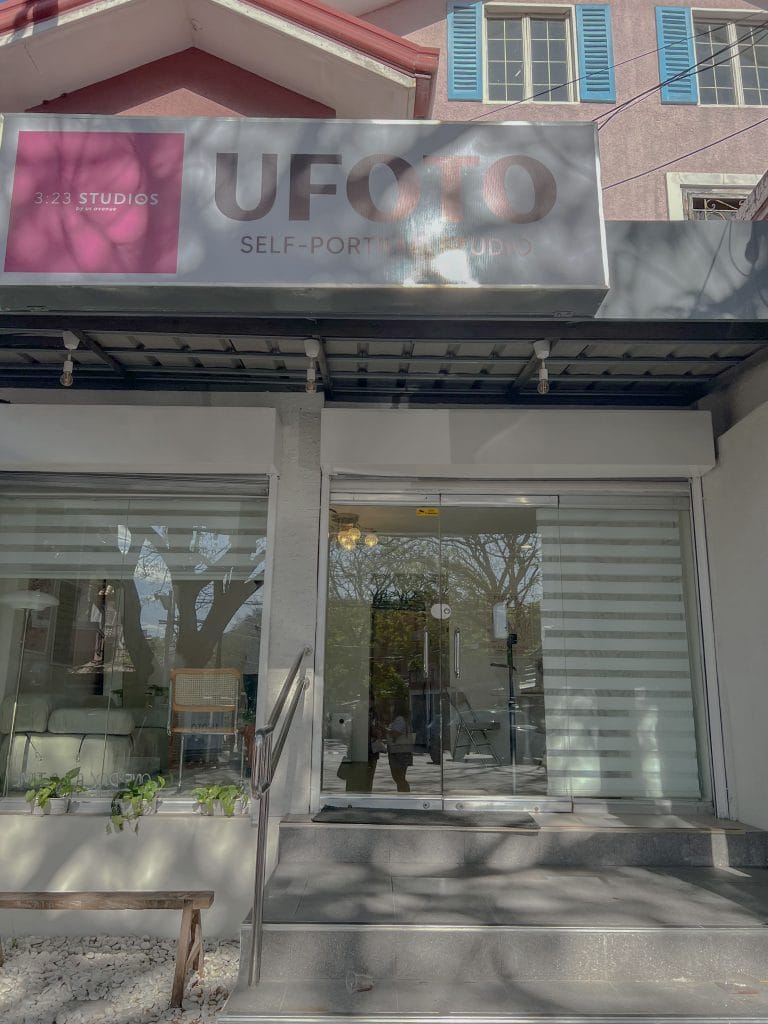 UFOTO is a self-shoot portrait studio and studio rental located in Bacoor, Cavite. A 5-7 mins aways from Evia Alabang. It has a unique concept with a minimalist style and vibe! Here, you have the time to choose your pose, own timing, and take photos by your cue. Plus, every corner of the place is Insta-worthy.
3 Reasons Why You Should Visit UFOTO Self Portrait Studio
It has a cute and minimalist vibe.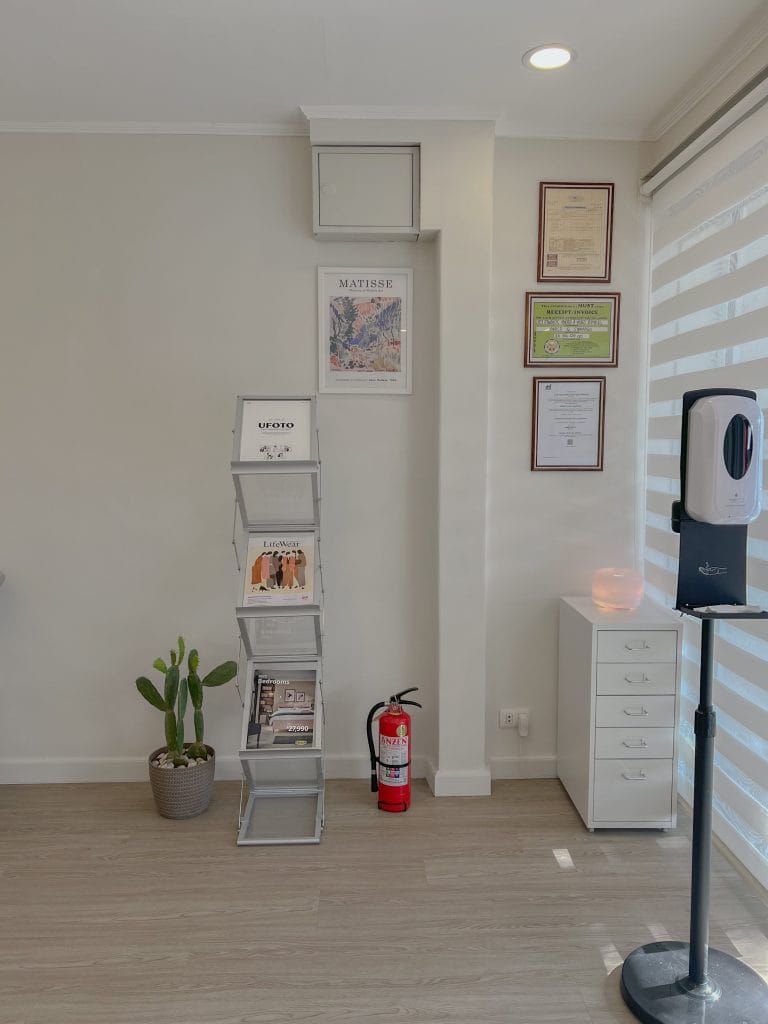 The interior of the UFOTO self portrait studio is on point! You will love every corner of the place because it is so IG-worthy. The site looks so dreamy that it made me want to have my studio like this! I loved every detail of the studio.
They offer a budget-friendly service.
Yes. You heard it right. There is no need for you to break a bank to experience this self-shoot portrait studio! If you think heading to UFOTO for professional photographs would cost a lot; you might be wrong.
It lets you showcase your creativity.
Having the opportunity to be in a self-shoot portrait studio gives you a chance to showcase your own creativity. You got the time to do your own pose and showcase your own style for your photoshoot!
Tips Before You Head Over to the Studio
Bring your best outfit.
Before heading to the studio, make sure you take your best outfit with you. It is your chance to show off your best look with a professional camera!
Be prepared for your shoot.
Make sure you have brought all the best poses that you will show off during the shot. Take some time to get ideas either from Pinterest or other photography sites.
Book your appointment.
This is very important. You are highly encouraged to book your time slot before visiting the studio. If you have any idea where you can do it, visit their Facebook page and click the "Book Now" button. And that's it!
Other photos that we took:
Frequently Asked Questions
What are the rates?
Solo Package (PHP 500)
good for 1 pax
15 minutes shooting
15 minutes selecting
2 photo prints
soft copies of all prints
Duo Package (PHP 750)
good for 2 pax
15 minutes shooting
15 minutes selecting
2 photo prints
soft copies of all prints
Group Package (PHP 1500)
good for 5 pax
15 minutes shooting
15 minutes selecting
2 photo prints
soft copies of all prints
How long can I take pictures?
Take note that you are given 15 minutes to do the self photoshoot, so make sure to give your best shot within that time frame. Also, arrive 10 minutes earlier than your schedule so that you still have time to prepare.
Is it pet-friendly?
Yes. You can take your own pet with you for the photoshoot.
Do they accept walk-ins?
As stated above, guests are highly encouraged to book their schedules before heading to the studio.
Is there wifi available in the studio?
Yes, they offer free wifi in the studio.
Is there a parking space avaible?
Yes. There is, but it is limited.
Location
MV Villar Ave, South 1, Camella Springville 4102 Bacoor, Philippines
Opening Hours
9 AM – 9 PM Daily
Contact Number
Phone: 09088916795
Email Address: ufoto@the323studios.com
Latest Posts
Read Next
A half-travel blogger in the Philippines (based in Cavite) and a half-K-pop enthusiast, Ara Patria (The Adventuress) pursues her passion and love for traveling. She's been blogging for years, where she writes about her own travel experiences and promotes the wonders of the Philippines. Not only does she promote the beauty of her country, but she also focuses on promoting sustainable tourism. She dreams to travel the world and inspire other people through her own written works and captured moments with her camera.
The Adventuress is a travel blogger with a purpose. She aims to inspire other people through her personal experiences, stories, and lenses. Outside her blogging world, she is an English teacher, an SEO specialist, and TEFL/TESOL certified.
Join her adventures!