Have you got anything to do this weekend? Don't you have any plans yet this summer vacation? Looking for a place to spend your summer vacation? Are you in need of fresh air and a sight of nature? Then, Vista Tala Resort in Bataan is the right place for you!
About Vista Tala Resort
Vista Tala located in Orani, Bataan is a resort and recreational Park which is an ideal venue for a new adventure, relaxation, nature escapades, and family recreational gatherings. In addition, it is also a perfect place for team buildings or company outings.
For an instant, I already fell in love with the resort the moment I got into its gate. With the breathtaking views of the mountains surrounding the area and its magnificent forest-like setup. I was able to get closer to nature once again.
The ambiance of the entire area is amazing. It makes you feel that you just want to chill out all day. You won't feel hot at all due to its chilly temperature. More to that, it isn't as crowded as other resorts. In that way, it makes the place more serene. My friends and I loved everything about the resort!
From its serenity to relaxing atmosphere, to breathtaking scenery. Certainly, this is a much-needed place for relaxation. Whether you want to make fun or do nothing at all, Vista Tala is the best place for you!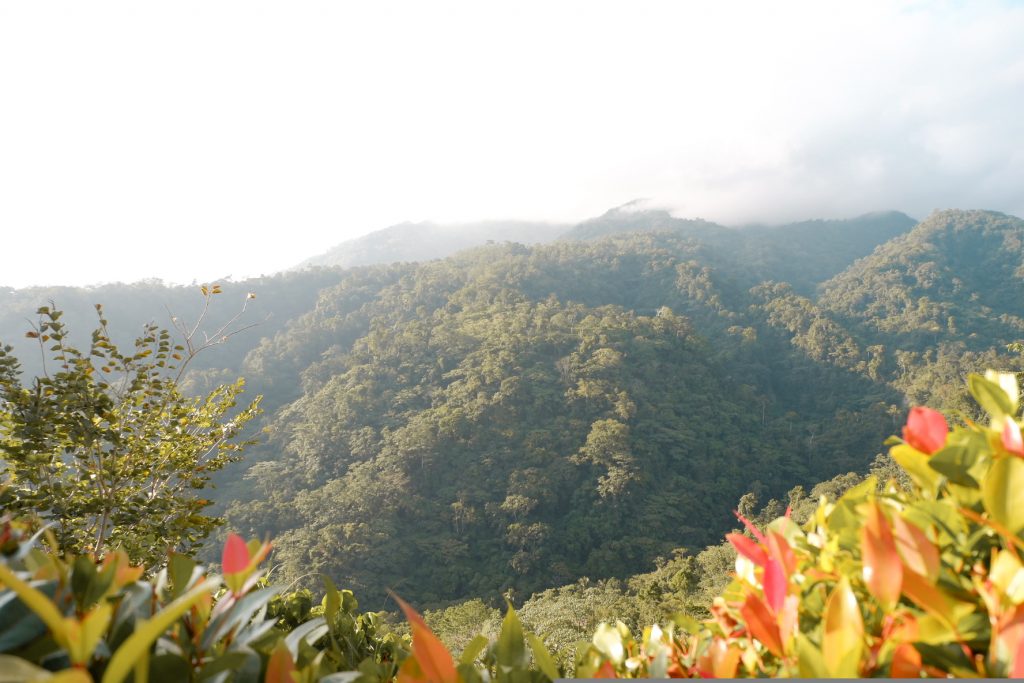 Things to Expect
The Swimming Pool
In total, there are about 4 swimming pools in the resort. Two are infinity pools, while the other two are just typical pools.
The first infinity pool is good for children because it is just below 5ft. Meanwhile, the other infinity is deeper than the first one. It is 5ft. above which is good for swimmers.
You will definitely enjoy swimming in the pool because of the great views of the mountain and the trees! In addition, it is perfect for taking photographs! Make sure to wear your best swimwear for photoshoot gaming.
You can find the third pool near the Mt. Natib Viewpoint. It is also close to some recreational activities such as Ziplining, Rappelling, and Wall Climbing. Even though it is not an infinity pool, the view still can be very amazing! You can enjoy staying in this area with your friends or family. You will feel like you own the whole area because it seems a private property. But, it's not! It is open to everyone.
Lastly, the fourth pool is located near the main entrance of the resort. It is in The Pavillion Area. If you are looking for a secluded area, this is also a good spot for your team!
Recreational Activities at Vista Tala Resort
As I mentioned above, you can also do some extreme activities like Zipline, Rappelling, and Wall Climbing! If you are into some extreme activities, you may want to try one of their activities at a reasonable price!
| | |
| --- | --- |
| Zipline | Php 250.00 |
| Rappelling | Php 150.00 |
| Wall Climbing | Php 150.00 |
Other things to do in Vista Tala Resort
You may want to try their other activities as follows:
| | |
| --- | --- |
| Billiards | Php 150/hour |
| Body Massage | Php 500/hour |
| Body Massage | Php 500/hour |
| KTV Room | Php 700/hour- good for 8person (PHP 400 consumable food and drinks) |
| Billiards | Php 150/hour |
| River Trekking | (free of charge) |
Cottages at Vista Tala Resort
The resort provides enough cottages around the area. What's more interesting about that? As a matter of fact, the cottages are named after the different waterfalls in the Philippines. Amazing! Isn't it?
Accommodation Types at Vista Tala Resort
If cottages are named after the waterfalls, meanwhile every room is named after the different mountains in the country. How creative they are! By the way, we stayed overnight in the resort and our room's name is Mt. Talinis.
To be honest, I didn't know much about this mountain until we got to stay here. Inside the room, there is a description provided about the mountain that you'll be staying in.
Our room is so tidy and nice. The room is cool and beddings are soft. It is very comfortable to lie down the bed. It has also a TV and a refrigerator. In addition, the refrigerator has some snacks and drinks. But, you have to pay for them.
The amenities are good as well. The restroom is big enough. A complete set of toiletries is already provided. You will never get bored inside the room because you can play some board games.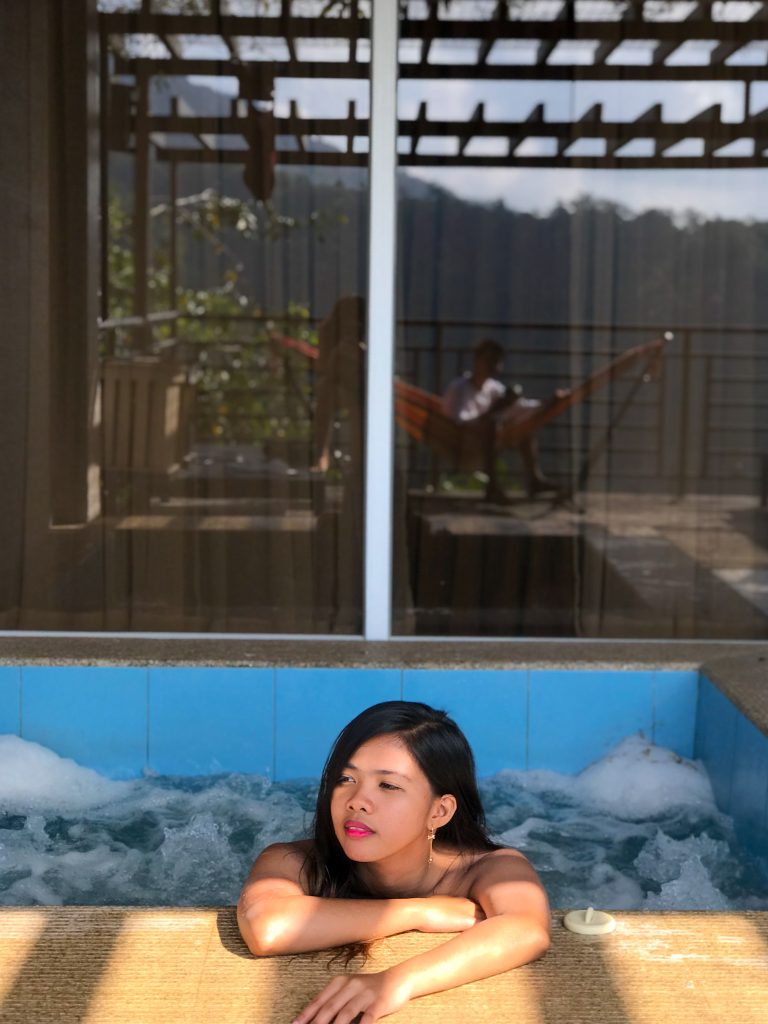 More to that, we stayed in the villa with Jacuzzi. We really enjoyed playing with the hot water in the Jacuzzi. The balcony also has an overlooking view of the mountain!
The Restaurant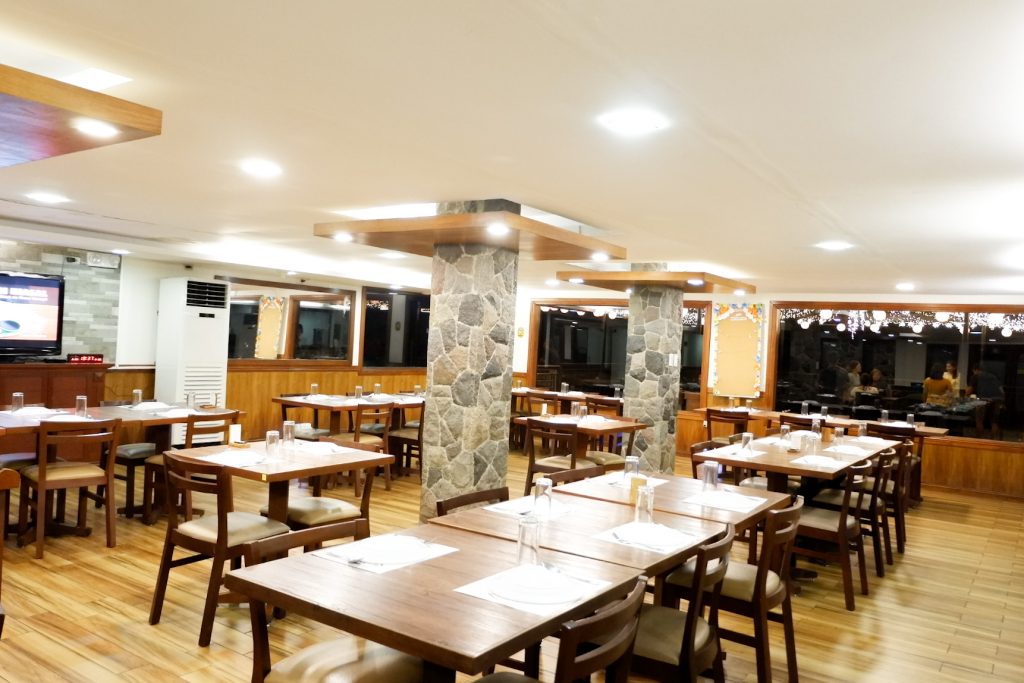 The place is huge enough and it has a veranda as well. The veranda looks so beautiful at night as it offers great night lights. More to that, the food is great! We truly enjoyed our food here!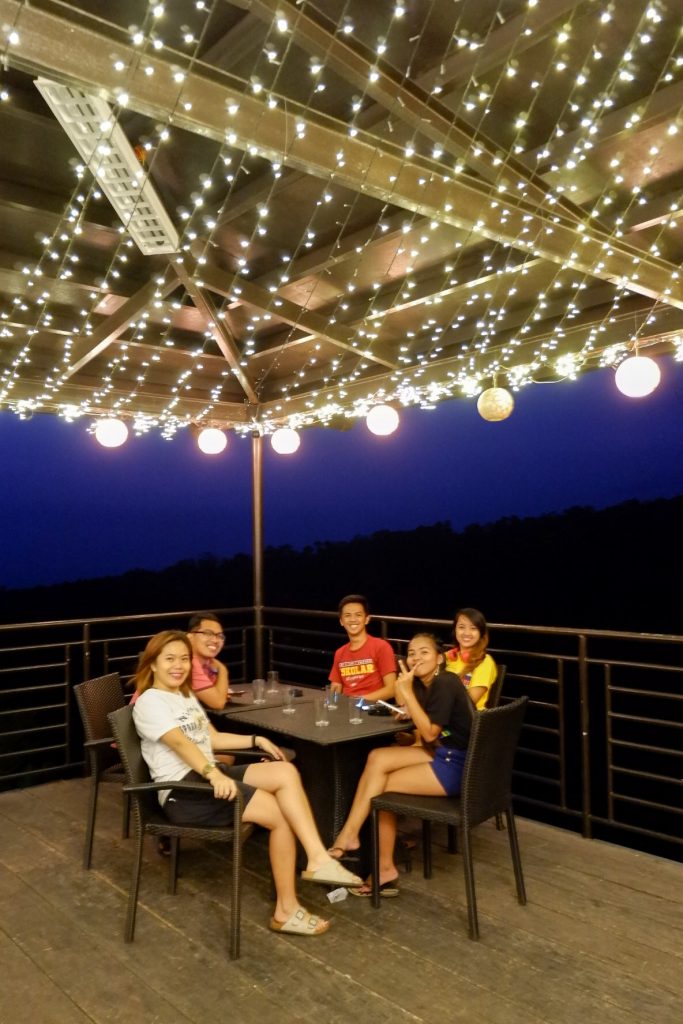 My Overall Experience
I loved everything about the resort. Every corner of the resort is instagrammable! More to that, we have received good services from the staff! They are friendly and approachable.
Indeed, this place has such a very relaxing vibe. It was a short getaway, but I was able to recharge and relax in this resort. Its chilling atmosphere makes me want to stay longer!
I must say, this is one of the best places to visit when you want to escape from your worries, completely de-stress, and reconnect with yourself. I would definitely come back here again!
RATES (DAY TOUR)
| | |
| --- | --- |
| Adult | PHP600 (PHP200 consumable food) |
| Kids | PHP360 (PHP100 consumable food) |
| Cottage | PHP122/person |
INCLUSIONS: Inclusive of Entrance and Pool Use&Consumable food
HOURS OF STAY
9:00am-5:00pm
ROOM RATES (OVERNIGHT)
| | |
| --- | --- |
| Nipa Hut | PHP3,900 (2 persons) |
| Standard Room | PHP4,500 (2 persons) |
| Deluxe Room | PHP6,500 (2 persons) |
| Row House | PHP7,500 (4 persons) |
| Standard Villa | PHP9,900 (4 persons) |
Rules & Regulations
Guests are not allowed to bring food
No pets allowed
No Smoking Zone
Cooking inside the resort is prohibited.
Reservation ahead of time is highly Recommended
Payments to be settled via cash transaction only
Operating Hours
Monday-Sunday: 8:00am-5:00pm
Location
Vista Tala Resort and Recreational Park Tala, Orani, Bataan
Contact
Facebook Page: Vista Tala Resort and Recreational Park
Telephone: (047)-613-6709
Mobile: 09175699479 or 09999904680
Email: vistatalareservations@gmail.com
How to get there?
From Cubao, take the Genesis bus bound for Bataan.
Then, tell the driver to drop you off at Orani.
From the drop off point, ride a tricycle and tell the driver to take you to the resort.
Latest Posts:
Read Next:
A half-travel blogger in the Philippines (based in Cavite) and a half-K-pop enthusiast, Ara Patria (The Adventuress) pursues her passion and love for traveling. She's been blogging for years, where she writes about her own travel experiences and promotes the wonders of the Philippines. Not only does she promote the beauty of her country, but she also focuses on promoting sustainable tourism. She dreams to travel the world and inspire other people through her own written works and captured moments with her camera.
The Adventuress is a travel blogger with a purpose. She aims to inspire other people through her personal experiences, stories, and lenses. Outside her blogging world, she is an English teacher, an SEO specialist, and TEFL/TESOL certified.
Join her adventures!