This blog highlights some of the restaurants that offer food delivery services in Cavite.
Welcome to the new normal! Well, that's what most people say. Apparently, the coronavirus pandemic has changed our lifestyles abruptly. Canceled plans and trips – our habit of dining at restaurants, traveling around, the daily habit of working out at gyms, strolling around in the park, and many more. This pandemic has obviously affected the lives of many people; from our way of living to markets and businesses all over the world. More to that, this COVID-19 has totally a big impact on every country's economy.
As the coronavirus continues to spread, most business owners start to struggle with how they can earn money. Since most of us cannot go out of the house, some establishments or small proprietors have come up with the idea of having food delivery services. Most people nowadays have started to run a business online. With that being said, I listed down some of the food restaurants that offer food delivery services in Cavite.
Lists of Food Delivery Services
Satisfy your food cravings during this quarantine period, get them delivered to your home! Here are some of the restaurants that offer delivery services around Cavite! Let's support small local businesses in this time of crisis!
Hungry Jomo (Bacoor, Cavite)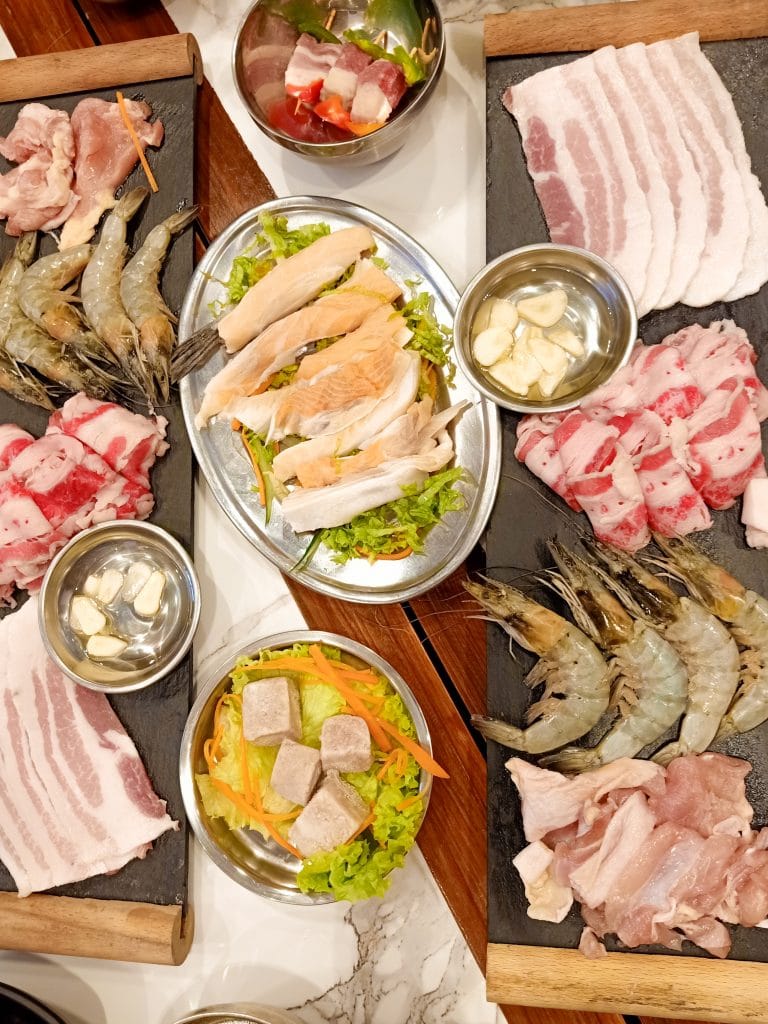 2nd Level, SM City Bacoor
Hungry Jomo is a restaurant that offers different cuisines from Asia. If you are craving for some Asian foods like Korean, Japanese, Singaporean, or even Chinese foods, you can directly order from Hungry Jomo.
How to Order?
They accept delivery, take out, and bulk orders. You may reach them through this number, 09178961988. Also, you can check them out on Facebook by searching Hungry Jomo Asian Grill. Open from 10 AM to 4 PM.
Jose Restaurant (Bacoor, Cavite)
2nd Level, SM City Bacoor
Jose Restaurant serves authentic Filipino cuisine at an affordable price. If you want to level up your cravings for Filipino food, why not try ordering from Jose Restuarant? One of their specialties is bulalo – a famous food in Tagaytay. It's a must-try!
How to Order?
You can order via contacting them via this number 09178034610 and through their Facebook page Jose Restaurant.
Hyeongwon Korean Restaurant (Bacoor, Cavite)
Do you miss dining out at a Korean restaurant? Of course, Hyeongwon Korean Restaurant is highly recommended! This restaurant serves authentic Korean cuisine. From unlimited meat to ala cart meals, everything they serve is worth trying for! Their meats are a must-try!
How to Order?
First, fill out a form. Then, wait for the confirmation text. Send proof of payment. After that, you have to wait for booking confirmation. You may place your orders from 10 AM to 6 PM. Orders will be delivered via Lalamove.
Mangchai Cafe (Bacoor, Cavite)
Satisfy your milk tea cravings by ordering at Mangchai Cafe. For those who want to have some milk tea, you may opt to order from Mangchai Cafe. They offer different flavors of delicious milk tea! They are actually open for pick up, Lalamove/Grab, or delivery!
How to Order?
It's free delivery with a minimum worth of 500php around Mabolo, Banalo, Alima, Dulong Bayan & Habay. If your location is not on the list, you can message on Facebook for more inquiries! They accept orders from 10:30 AM to 06:30 PM. For pick-up, it is until 07:30 PM. Or you may call on 0906 460 0610 or (046) 418 3205.
Sushi Kenzie (Imus, Cavite)
If you are crazy about sushi or maki rolls, you can get them at Sushi Kenzie. In fact, they sell a variety of maki flavors! In addition, they offer other Japanese foods such as takoyaki and gyoza.
How to Order?
Sushi Kenzie is offering delivery service within Imus, Dasma, and Bacoor via Lalamove. You can send in your orders until 2 PM. Take note that the delivery time is only from 4 PM to 6 PM. Moreover, you can reach them via the Facebook page, Sushi Kenzie, or via mobile number 09399179146.
Southside Food Express (General Trias, Cavite)
This store also offers affordable Filipino food such as tonkat silog, cordon blue, liempo silog, pork chop steak, etc. One thing you will love about this store is most of the foods they sell are cheap.
How to Order?
You may contact them via messenger or text us at 09054136946. They delivery via Lalamove around General Trias, Dasmarinas, Imus, Tanza, Kawit only.
Chicken Bites PH (Dasmarinas, Cavite)
Chicken Bites PH is offering chicken delivery within Cavite. As a matter of fact, they provide different flavors of chicken cooked in a Korea-style. Also, you can order chicken from them at a very affordable cost.
How to Order?
You may contact Chicken Bites PH Facebook page for more inquiries. They deliver via Lalamove.
Aozora Japanese Restaurant (Tagaytay, Cavite)
If you are residing in Tagaytay City and craving for some Japanese food, you may order from Aozora Japanese Restaurant. It offers a variety of Japanese cuisine.
How to Order?
Aozora Japanese Restaurant delivers daily with free delivery within Tagaytay. No order minimum required. If outside Tagaytay, it is free delivery for the minimum of Php 1500. You may call them at 09369809656 for bookings or inquiries. They can deliver to some parts of Cavite as well such as Alfonso, Amadeo, Silang, Mendez, Indang, Carmona, Magallanes, Dasmarinas. In addition, there is a 75 PHP delivery fee for orders less than 1500 outside Tagaytay. They accept cash on delivery or bank transfer payment (BPI or BDO).
Other sole proprietors that offer also other food delivery services:
Please take note that these stores all have their own Facebook pages. For more information, please visit them on Facebook.
La Kai's Cocina
Contact: 0927-959-0598; 0998-938-4178
Ulzzang Food
Check out Facebook page – Ulzzang Food
Sophia's Kitchen
Contact: 09481774601
Kusinable Goods
Contact: 09772606848
Bug-ong Lutong Bahay
Contact: 0977 096 3471
M Delights Baked Treats
Contact: 09176178180
Sachon Asian Cuisine Bacoor
Contact: 09399014028
Jefa Donuts
Facebook Page: Jefa Donuts
These are just some of the food delivery services that you can find in Cavite. I hope this blog helps local small businesses in any way. Also, please let me know if you know some businesses that offer delivery services. I would love to add them up on the list.
Latest Posts:
Read Next:
A travel blogger in the Philippines and a K-pop enthusiast, Ara Patria (The Adventuress) pursues her passion and love for traveling. She's been blogging for years, where she writes about her own travel experiences and promotes the wonders of the Philippines. Not only does she promote the beauty of her country, but she also focuses on promoting sustainable tourism. She dreams of traveling the world and inspiring other people through her own written works and captured moments with her camera.
The Adventuress is a travel blogger with a purpose. She aims to inspire other people through her personal experiences, stories, and lenses. Outside her blogging world, she is an education, an SEO specialist, and TEFL/TESOL certified.
Join her adventures!