It was our second day of exploring the beauty of Boracay Island, but we actually didn't have any plans at all. We just wanted to chill, eat, and try out some of the best cafes and restaurants on the island.
We were staying at Lola's Lodge which was located at Station 2, so everything was accessible to us. We had a lot of options for where we could eat out and have our brunch. We discovered this cute little cafe near the front beach while walking along Station 2.
This tiny cafe that we've discovered is the Lemoni Cafe and Restaurant. Located at Station 2, Boracay, this cafe is definitely worth a try! We've truly had a great experience dining at this cafe. I must say that Lemoni Cafe and Restaurant is a must-try cafe in Boracay!
About Lemoni Cafe and Restaurant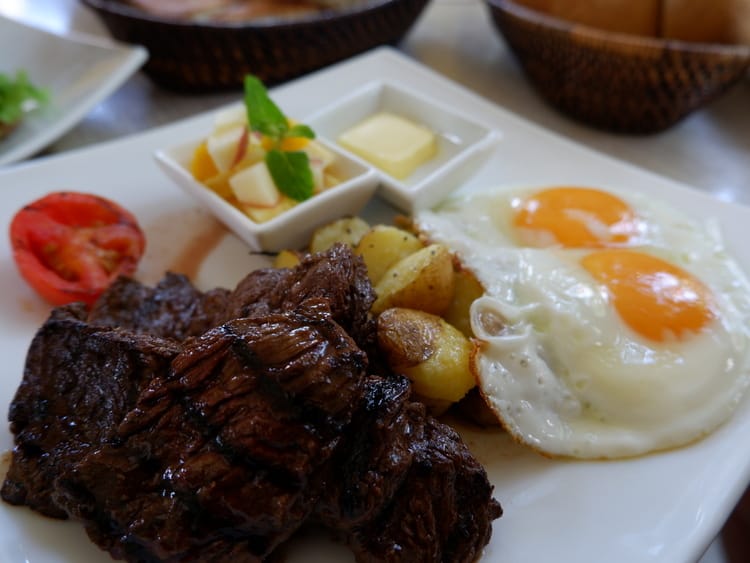 Lemoni Cafe and Restaurant serves refreshing food and drinks with a touch of lemon. The cafe offers a range of familiar international dishes such as steak, pasta, fresh bread, some seafood dishes, etc. Also, they serve some popular Filipino breakfast cuisines like "tapsilog."
One of the concepts of the cafe is to provide healthy and refreshing food. That's the main reason why most of their food has the taste of lemon.
Why You Should Visit Lemoni Cafe and Restaurant on Boracay Island
The cafe offers healthy and refreshing food.
As mentioned above, Lemoni Cafe serves refreshing food and drinks. They aim to satisfy guests, not just with their delicious cuisine, but also with their nutritious food! Even some of their desserts are refreshing because they contain lemon flavor!
It has a great spot.
One of the best things about Lemoni Cafe is its location. It is very accessible to the beach. So, if you want to walk along the beach after eating, the cafe is only a 1-minute walk from the front beach.
A perfect spot for every meal.
My friends and I visited the Lemoni Cafe for lunch. We truly enjoyed all the food we got, and everything was worth the price. You might actually find their food a bit more costly than other cafes and restaurants in Boracay, but I would personally say that the food justifies its cost itself!
Must-try food at Lemoni Cafe and Restaurant in Boracay
Big Breakfast – Php 590
U.S. Tenderloin – Php 750
Lemon Lunch Box – Php 550
Spaghetti Arabiatta – Php 450
Poached Salmon Penne Pasta – Php 500
Cappuccino – Php 110
Flat White – Php 110
Caesar Salad – Php 550
Grilled Cheese Sandwich – 430
Lemon Lime Soda – Php 110
Calamansi Soda – Php 80
Calamansi Mint Soda – Php 100
Desserts (Mango Tart)
So if you want to be refreshed and feel good, you must visit Lemoni Cafe and Restaurant in Boracay and try their amazing food and drinks!
Operating Hours
7:00 AM – 11:00 PM, daily
Location
Station 2, Boracay Island (Infront of Andoks)
Contact
Facebook: Lemoni Cafe and Restaurant
Latest Posts
Read Next
A half-travel blogger in the Philippines (based in Cavite) and a half-K-pop enthusiast, Ara Patria (The Adventuress) pursues her passion and love for traveling. She's been blogging for years, where she writes about her own travel experiences and promotes the wonders of the Philippines. Not only does she promote the beauty of her country, but she also focuses on promoting sustainable tourism. She dreams to travel the world and inspire other people through her own written works and captured moments with her camera.
The Adventuress is a travel blogger with a purpose. She aims to inspire other people through her personal experiences, stories, and lenses. Outside her blogging world, she is an English teacher, an SEO specialist, and TEFL/TESOL certified.
Join her adventures!