Situated in the mountainous part of Rizal, you will discover a place that showcases astounding views of mountain landscapes, skyscrapers and city night lights, and the sunset. Tyvo Resort is an exclusive resort located in Antipolo City. It offers various packages for your own special events, occasions, and gatherings! The place is utterly huge; each floor is spacious where a lot of people can gather together.
The facilities are perfectly good. You will never get tired of staying in here because there are a lot of things to do. They have already provided everything that you can do from the morning till evening! There's no dull moment when you stay here at this resort.
Things to expect
The Party Hall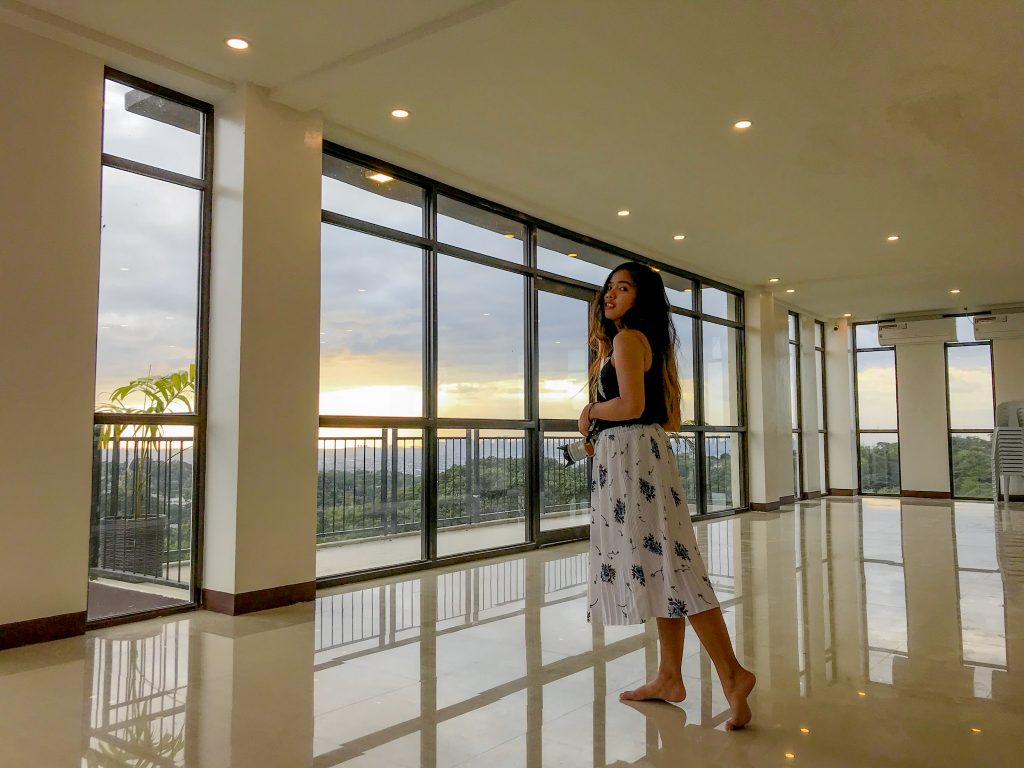 The party hall serves as the main hall of the villa which is located on the first floor. This is where the main events are held. You could notice the dazzling chandeliers hanging on the ceiling which makes the area more attractive. In addition, you can go karaoke and go partying all night here because disco lights and a karaoke machine are provided!
The Second Floor
This area could be the extension for big events or gatherings that you would like to organize at the resort. It is as spacious as the first floor. There is also a balcony here.
The Grand Staircase
This makes the villa even more ideal for special events! Once you enter the main hall, you will instantly see the grand staircase! It looks plain yet inviting
The Veranda
Connected to the main hall, this could be your ideal place to chitchat together with your friends or loved ones during your gathering.
This is a place where you can catch up with each other while watching the amazing sunset view and embracing the cold weather.
The Swimming Pool
This is just right beside the veranda. You could not only swim in cold water but it is also possible to swim in warm water. It's so refreshing to take a dip in the pool. Not only that, but the pool is also bright at night due to its LED lights.
The Basement
What's so interesting about the basement? There is a private KTV room where you can sing all day long!
The Rooftop
A place where you can witness the scenic view of nature and skyscrapers from the city.
The Bedrooms
There are three bedrooms located on the third floor of the villa. There is one master bedroom which is obviously good for two people while the other two rooms are good for big groups.
If you want to stay off the beaten path and experience the countryside while escaping from the hustle and bustle of city life; Tyvo Resort is indeed what you are looking for.
No need to worry about the cost of each offered package because I can guarantee you that it is very affordable.
Why Tyvo Resort?
1. The rates are reasonable enough. It is very possible to organize and hold a grand event at a low cost. Tyvo resort will get you covered!
2. The caretakers are all friendly. They are approachable and are willing to assist you at all times. You can ask for help at any time.
3. The place could give you a very relaxing feeling. If you are looking for a place that is stress-free, staying in this resort is the best choice. It's totally quiet and calm.
4. Spacious areas. Who doesn't love to stay in a place with wide spaces? It's more fun to play around when the setting is wide.
5. Picturesque views. Whether it is daytime or nighttime, you will surely love watching the views from the villa especially from the rooftop.
Rates
Day Tour
9am-5pm
Php 9,000
Overnight Stay
7pm-7am
Php 12,000
Overnight Stay (22 hours)
9am-7am or 7pm-5pm
Php 25,000
Package Inclusions
Swimming Pool
Party Hall
Grand KTV Room
Standalone Karaoke
2 Non-A/C Bedrooms (20 Pax)
Cooking Area w/ Ref/Stove
Hot/Cold Water Dispenser
4 Toilets w Shower
3 Toilets
Tables/Chairs up to 50 Guests
Charcoal Grille
Max of 20 Pax (additional 100/pax)
Location
Blk 16 Lt 9 Mt. Banahaw St, Grand Heights Subdivision
Antipolo, Rizal
Contact
Email: admin@tyvoresort.com
Website: https://tyvoresort.com
Cellphone: 0927 966 5597
How to get there?
From Cubao, take a van heading straight to Antipolo Proper.
Once you get off the terminal, there are already tricycles around the area.
Then, ride a tricycle going to Grand Heights and tell the driver that you are going to Tyvo Resort.
The resort is just a walking distance from the Pinto Art Museum.
A travel blogger in the Philippines and a K-pop enthusiast, Ara Patria (The Adventuress) pursues her passion and love for traveling. She's been blogging for years, where she writes about her own travel experiences and promotes the wonders of the Philippines. Not only does she promote the beauty of her country, but she also focuses on promoting sustainable tourism. She dreams of traveling the world and inspiring other people through her own written works and captured moments with her camera.
The Adventuress is a travel blogger with a purpose. She aims to inspire other people through her personal experiences, stories, and lenses. Outside her blogging world, she is an education, an SEO specialist, and TEFL/TESOL certified.
Join her adventures!