If you are looking for a new place to chill out around Tagaytay, there is this newly found cafe that serves you a relaxing vibe and breathtaking view of Taal Volcano. Miara Cafe is one of the newest places to relax in the heart of Tagaytay City.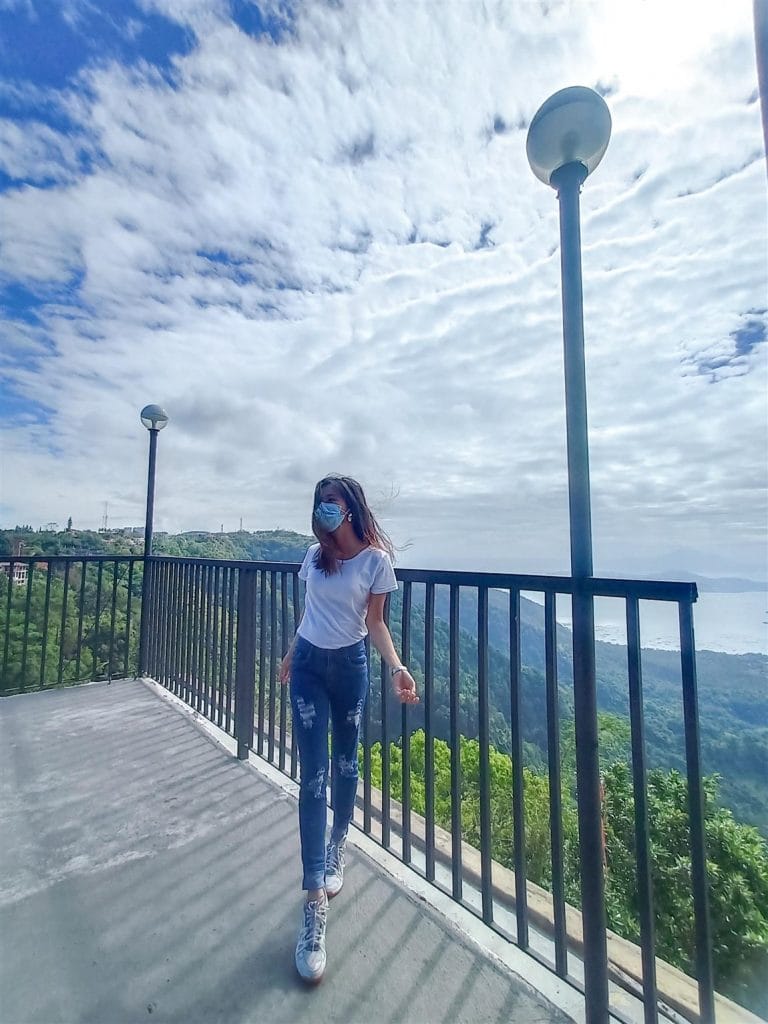 A few months ago, the local government of the city decided to open to tourists despite the coronavirus pandemic. The good thing, the number of cases in the country is somehow getting much lower than in the past months. In addition, Tagaytay is one of the main tourist spots in the country where local businesses are operating. With that, Tagaytay has started accepting local tourists from other cities and regions in order to revive some of the economic losses that the pandemic had caused.
So if you are heading out to Tagaytay sooner or later, you may consider dining in at this cafe.
Why visit Miara Cafe Tagaytay?
It has an overlooking view of Taal Volcano.
Imagine sipping a cup of coffee or your favorite milk tea flavor while enjoying the view of the volcano itself? Isn't it relaxing? Miara Cafe offers you a good spot of the amazing Taal view!
Good and affordable food.
One thing you will love about this cafe is they serve meals at a very reasonable price! Most of their foods and drinks are budget-friendly. They serve the usual cafe meals such as milk tea, hot and cold coffee, sandwiches, snacks, and even rice meals.
Great ambiance with good music.
Apart from good food, Miara Cafe is definitely one of the most relaxing cafes to find in Tagaytay. The place looks simple yet it boasts a great ambiance that makes you want to stay longer in the place. Also, you can jam to its good music while enjoying the vibe of the place itself as well as the scenery that it has to offer.
An ideal place for everyone.
Whether you are with your partner, loved one, family, or friends, you will never go wrong with vising Miara Cafe Tagaytay. This cafe is such an ideal place to catch up, chill out, and destress from everything.
Accommodating Staff.
All of their staff are very welcoming. They are easy to approach all the time! Plus, they are always ready to assist you.
Opening Hours
Tuesday to Sunday (closed on Mondays)
8:00am to 9:00pm
Contact
Mobile: 09153975994
Facebook: Sip n' Brew – Miara Cafe Tagaytay
Instagram: sipnbrewmilktea / miaracafé
Location
Mendez Crossing West, Tagaytay, Cavite (Just 20-minute travel from Indang via public transport!)
FAQs about Miara Cafe Tagaytay?
How to get there
Take a bus heading to Nasugbu or Alfonso from PITX. Tell the conductor or driver to drop you off at Crossing Mendez. You can see the sign of Miara Cafe right after Tea Pop Bistro.
Are they open for delivery?
Yes! They are not only open for dine-in, but they are also good for taking out, pick up, in-house delivery (order thru Facebook messenger), and food panda.
Do we have to wear a mask?
Safety protocols are strictly observed. You are not allowed to enter the cafe without face mask & face shield. You must follow COVID-19 policy.
Can we bring kids inside?
Unfortunately, kids below 15yrs old are not allowed.
Do they a parking space?
Parking space is available for private vehicles.
When is the best time to visit?
The best time to visit is around the afternoon. There are fewer customers at this hour.
Latest Posts
A half-travel blogger in the Philippines (based in Cavite) and a half-K-pop enthusiast, Ara Patria (The Adventuress) pursues her passion and love for traveling. She's been blogging for years, where she writes about her own travel experiences and promotes the wonders of the Philippines. Not only does she promote the beauty of her country, but she also focuses on promoting sustainable tourism. She dreams to travel the world and inspire other people through her own written works and captured moments with her camera.
The Adventuress is a travel blogger with a purpose. She aims to inspire other people through her personal experiences, stories, and lenses. Outside her blogging world, she is an English teacher, an SEO specialist, and TEFL/TESOL certified.
Join her adventures!