Growing up in the town of Hugo Perez, located in the city of Trece Martires, Cavite, I've never tried any cafes nearby our place. But these days, many cafes have been established everywhere around – wherever you go, you would see a cafe. Not to mention that cafe hopping is becoming one of the people's favorite hobbies, especially if you are a coffee maniac. 
That's why it's so amazing to know that there's finally a cafe built nearby our place in Hugo Perez, Trece Martires. In addition to the fact that one of my cousins is working part-time in this cafe. Kura Cafe is a hidden gem cafe to visit in Trece Martires, Cavite. I have finally had a chance to try what they offer – the food, its aesthetically pleasing ambiance, and its service. If you are wondering what this cafe is like, then this blog post is for you!
About Kura Cafe
Kura Cafe is built for people where they can openly talk about different things with their loved ones, family, or friends. The cafe's main focus is not just to serve a coffee but also to provide a good space for people where they can share stories while having good food!
Why You Should Visit Kura Cafe
Food and drinks are budget-friendly. 
One thing you will love about Kura Cafe is that they offer affordable food and drinks. If you are craving coffee, the cheapest is only Php 100. Meanwhile, the food they offer food and snacks ranging from Php 100 and up, which is already good for sharing.
A great working space. 
If you are residing in Trece Martires or nearby Hugo Perez and looking for a place to work and chill simultaneously, this cafe is the perfect place for you. This cafe is ideal for those who are working remotely. They provide sockets for your laptops and a good connection. 
Aesthetic greenery ambiance. 
Kura Cafe is an aesthetically pleasing cafe with a greenery ambiance. The place looks so chill that it will make you want to drop by this cafe every day. If you are a plantita or plantito (someone who adores plants), you would surely love this place. There are tons of different plants in every corner of the cafe.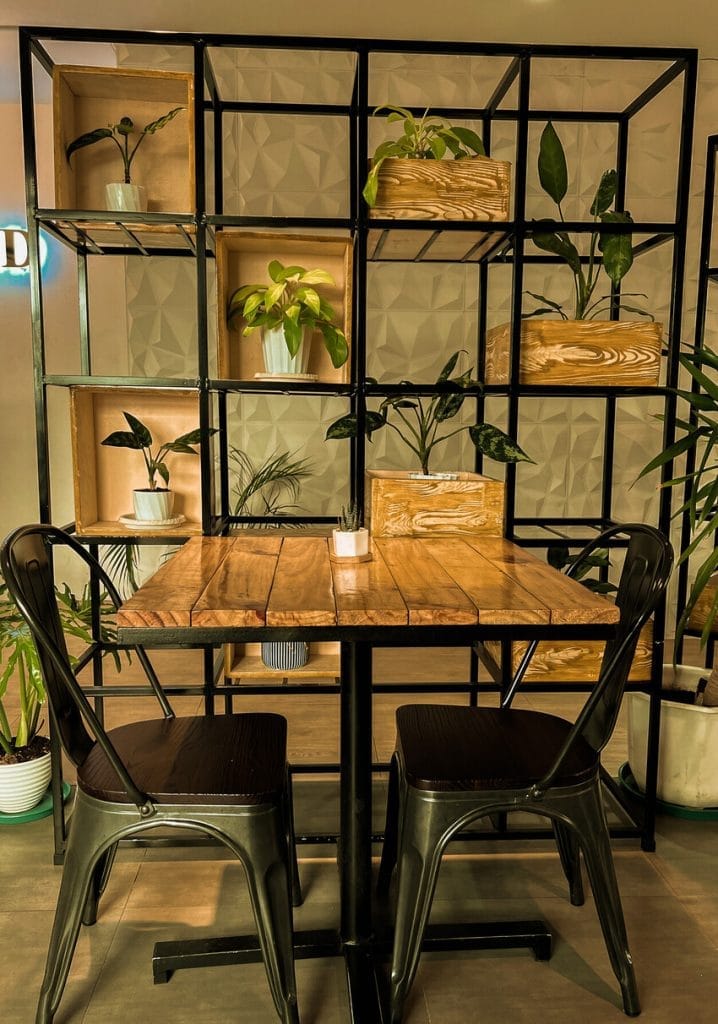 Frequently Asked Questions
Is there Wi-fi available in the cafe?
Kura Cafe offers free Wi-fi connection which makes it an ideal place for those working remotely.
Do they offer delivery services?
Yes. They offer food delivery services in Cavite. They are available for delivery via Facebook messenger or the Grabfood app. So if you opt not to visit the cafe, you can choose their delivery services instead. 
Do they have a parking space? 
They have a free parking space available, so you don't have to worry about it if you are taking a car with you!
How to get there?
From Manila, take a bus bound for Trece Martires, Cavite. Just tell the driver to drop you off at Hugo Perez. Then, once you arrive, you can see a building where the Alfamart convenience store is located, the cafe is located on the 2nd floor of the building.
Location
Kura Cafe, 2/F CPC Bldg., Governor's Drive, Hugo Perez Rd., Trece Martires, Cavite (above Alfamart – Hugo Perez)
Operating Hours
11 AM to 8:30 PM daily
Contact
Facebook: https://www.facebook.com/kuracafe.ph
Instagram: @kuracafe.ph
A half-travel blogger in the Philippines (based in Cavite) and a half-K-pop enthusiast, Ara Patria (The Adventuress) pursues her passion and love for traveling. She's been blogging for years, where she writes about her own travel experiences and promotes the wonders of the Philippines. Not only does she promote the beauty of her country, but she also focuses on promoting sustainable tourism. She dreams to travel the world and inspire other people through her own written works and captured moments with her camera.
The Adventuress is a travel blogger with a purpose. She aims to inspire other people through her personal experiences, stories, and lenses. Outside her blogging world, she is an English teacher, an SEO specialist, and TEFL/TESOL certified.
Join her adventures!