Welcome to my Guimaras Travel Guide! Before circumnavigating Panay Island, we visited Guimaras Island first which is just 10-15 minutes away from Iloilo City.
To be honest, I didn't know much about Guimaras until I accidentally read an article about this little island which is located in the region part of Western Visayas.
For an instant, I fell in love with it! I never knew that there was something more beautiful about Panay Island. That is Guimaras Island. With that, my friends and I decided to explore Guimaras Island for a day before we headed to Boracay Island and explore the city of Iloilo. In fact, we had no regrets about visiting Guimaras! The fact that we only had 3 full days to explore, it was worth visiting the island.
Why Guimaras Island?
1. Guimaras Island is where you can find the sweetest mangoes in the country. No wonder the island is considered the Mango Capital of the Philippines! This is a home of thousands of mangoes.
2. Despite that Guimaras is one of the smallest islands in the Philippines, it doesn't change the fact that this island has a lot to offer to local tourists and foreign tourists as well. It showcases a lot of majestic and panoramic views. The simplicity of the island says it all. It is so beautiful. Indeed!
3. It's not that polluted and crowded. With that, it makes the place serene that you might consider staying here for days. Unfortunately, we only had 1 day to explore the island.
4. If you love eating mangoes, then you are in the right location. This is where you can visit the largest mango plantation and buy a lot of mangoes. You might even think that this is a paradise for you!
5. It's extremely cheap to tour around the island. In fact, you don't need to spend thousands of bucks in order to be in a paradise, like Guimaras.
6. The people are really nice and accommodating. Certainly, you will get overwhelmed by the fact that people on the island are friendly.
7. You feel safe here on this island. There is no need to worry about exploring this unfamiliar island if you are visiting for the first time. As I mentioned above, the locals are good and you will feel very welcome here. It feels like home!
8. In my own perspective, Guimaras is one of the most beautiful islands that I have visited so far. I believe you would agree with me once you visited the island itself!
Places to visit in one day
This travel guide to Guimaras focuses on the places that you visit in one day. If you do not have much time to spare, it is possible to travel around the island for a day!
Smallest Plaza
This was once recognized as the smallest plaza in the world in the Guinness Book of World Records and also considered as the smallest plaza in the Philippines with an area about 200-300 square meters. The plaza represents the statue of our country's national here, Jose Rizal.
Windmill Farm
This is one of the most popular tourist attractions located in San Lorenzo in Guimaras.
The Pitstop Restaurant
This is one of the best restaurants that I have visited! If you are fond of eating mangos, you will absolutely love this place. Most of the food on their menu has mangos in it!
Now I understand why this has been one of the most visited restaurants in Guimaras. I had the best pizza here!! MANGO PIZZAAAAAAAAAA!!!
Trappist Monastery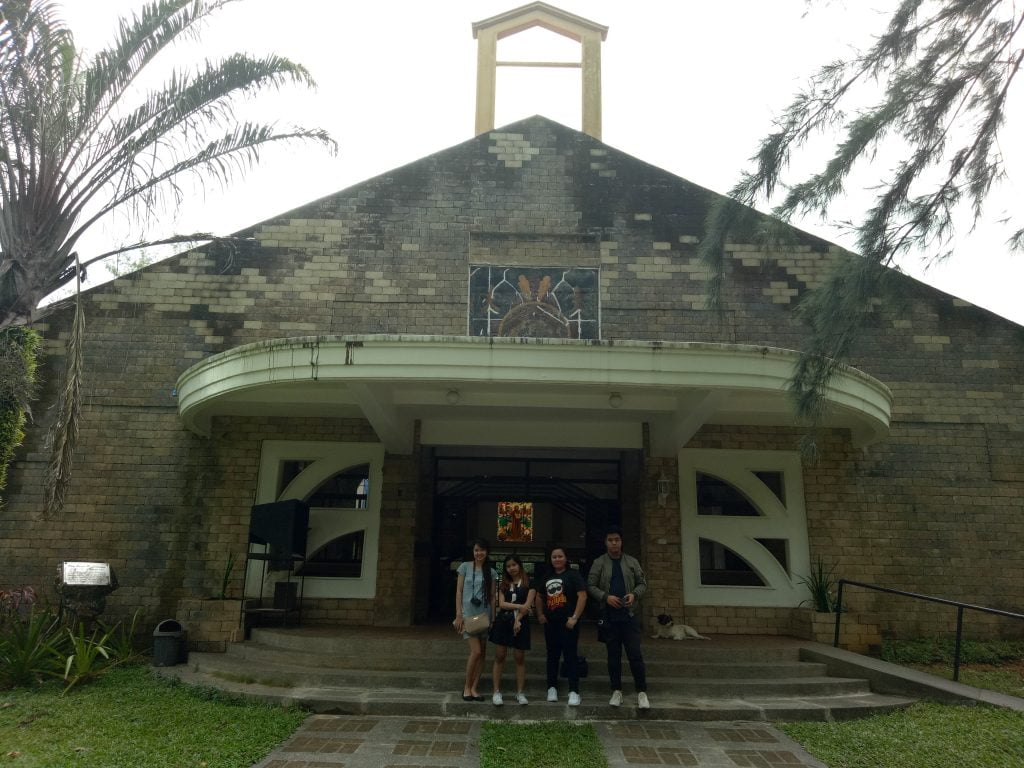 It is said to be that this is the only Trappist monastery in the Philippines run by the monks. I could say that this place is serene and sacred. The vibe inside the monastery is quite different. I don't know but that's what I felt when I entered the church. The atmosphere was pretty strange but it was so amazing!
Pasalubong Center / The Gift Shop
This gift shop is just located near the Trappist Monastery. You can buy different souvenirs and many variations of delicacies.
Mango Farm / Mango Research
Mango Farm or Mango Plantation is a place where you can see many mango trees. A plantation where there are a lot of mangoes is being produced!
Guimaras Overlooking View
This is where you can see the vantage point of view of Iloilo City.
Guisi Lighthouse
This is considered as the second oldest lighthouse in the Philippines.
Alubihod Beach / Raymen Beach Resort
This resort offers a white-sand beach and beautiful rock formations that you would probably enjoy looking at once you visited it! Also, it is not as crowded as other resorts.
Entrance Fee: Php 25
Guimaras Signage
But, we decided not to visit Guisi Lighthouse anymore due to inclement weather. Overall, we absolutely enjoyed our trip!!!
How to get to Guimaras Island?
From Manila, book a flight to Iloilo and it will only take you an hour to get there.
From Iloilo International Airport, take a shuttle going to SM Iloilo.
After that, ride a jeepney bound for SM City Proper then tell the driver to drop you off at Ortiz Port.
Then, ride a boat going to Jordan. It that only takes about 14 minutes to get there.
Upon arrival, you may take a tricycle in order to visit the best places to see in Guimaras.
I highly suggest you contact a tour guide with a tricycle before arriving in Guimaras to save a lot of time especially when you are only staying on the island for a day.
Contact Person
Michael Selorico
Globe: 09773725074
Smart: 09083246835
Have you ever been to Guimaras Island? I hope this Guimaras travel guide helps you.
Latest Posts:
Read Next:
A half-travel blogger in the Philippines (based in Cavite) and a half-K-pop enthusiast, Ara Patria (The Adventuress) pursues her passion and love for traveling. She's been blogging for years, where she writes about her own travel experiences and promotes the wonders of the Philippines. Not only does she promote the beauty of her country, but she also focuses on promoting sustainable tourism. She dreams to travel the world and inspire other people through her own written works and captured moments with her camera.
The Adventuress is a travel blogger with a purpose. She aims to inspire other people through her personal experiences, stories, and lenses. Outside her blogging world, she is an English teacher, an SEO specialist, and TEFL/TESOL certified.
Join her adventures!