Here's another food review! If you are planning to eat at a Korean restaurant, you might also consider dining at Romantic Baboy. In this blog, I'm going share with your my food review about Romantic Baboy as well as my experiences dining at this restaurant.
A Short Introduction about Romantic Baboy
Romantic Baboy is another eat-all-you-can restaurant that serves meat variant with cheese!!! Cheesy samgyupsal is the new trend for all samgyupsal lovers nowadays! With the rising number of Korean restaurants popping out around the metro, make sure you know where the best to eat is.
I can't exactly tell you how many times I have been to K-restaurants before but I could say that this restaurant that I have recently visited became one of my top lists to eat out at!
They serve the BEST cheese everrrrrr! In addition to that, they have got the best-marinated beef and pork in which you won't ever mind paying Php 499 because it is DEFINITELY WORTH THE PRICE!
Kinds of Meat at Romantic Baboy
In accordance with the meat that they provide, they actually have 8 kinds of meat.
heRb samgyupsal (herb flavored pork belly) Personally, this is my most favorite!!!!
woO samgyup (a thin slice of beef brisket)
Moksal (seasoned pork neck)
dAepae samgyupsal(a thin slice of pork belly)
yaNgyum galbi (marinated pork ribs)
romanTic bulgogi(sweet marinated Korean style beef)
spIcy beef (thinly sliced beef dip in spicy sauce)
Curry beef (thin sliced beef in curry sauce)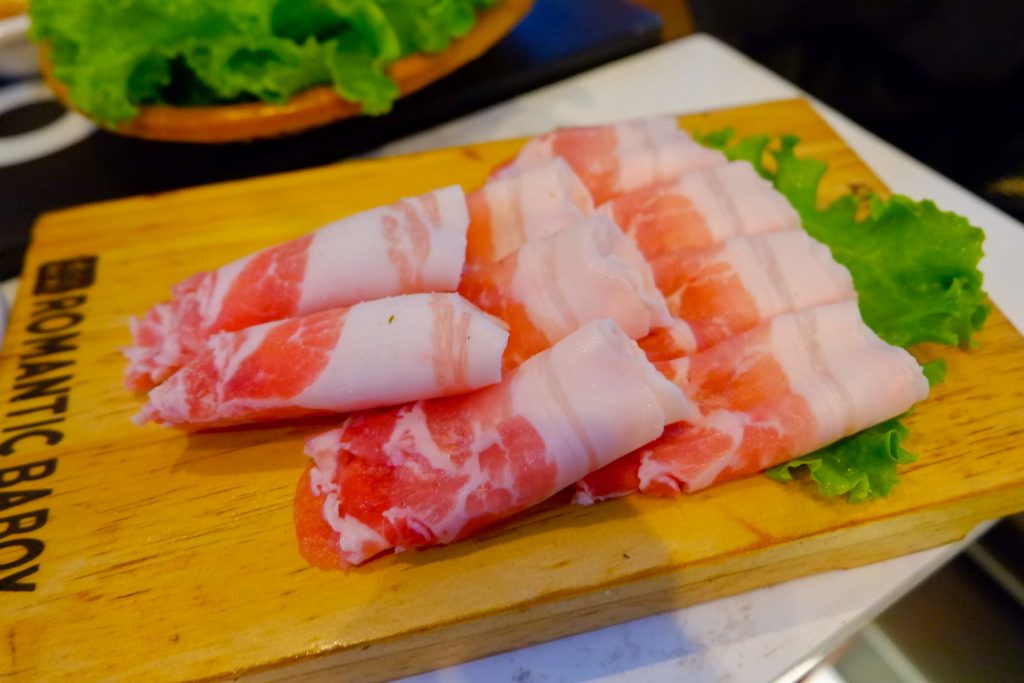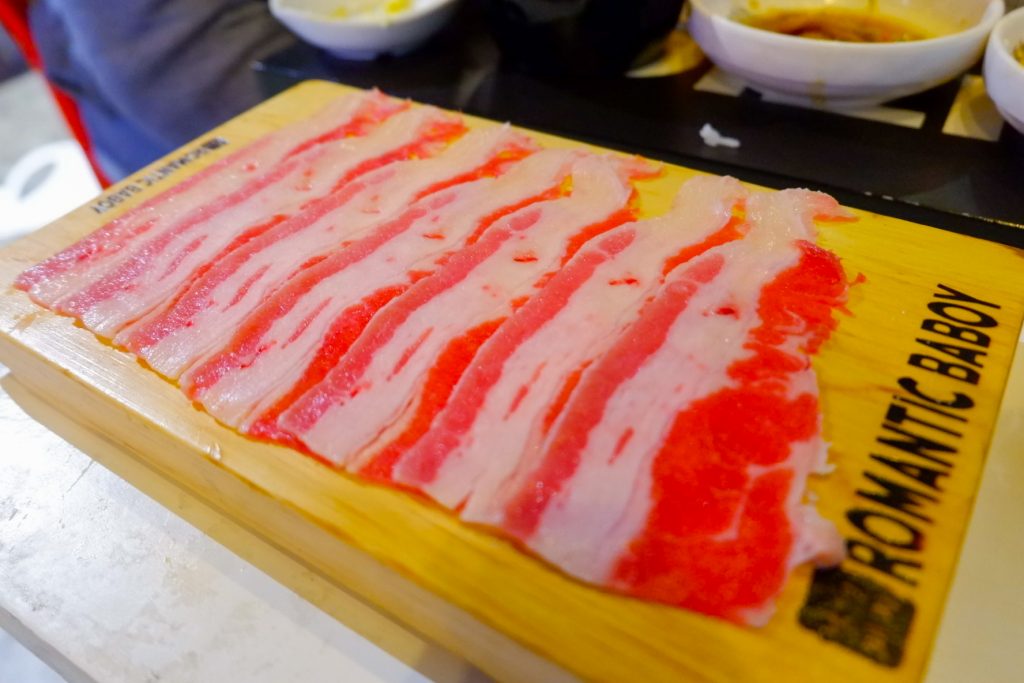 These 8 kinds of meat come up with the word "ROMANTIC". It seems that that's where ROMANTIC originates and BABOY is the Tagalog term of MEAT.
Other Foods to try in Romantic Baboy
UNLIMITED RICE + VEGETABLES + SIDE DISHES
GOJUCHANG JJIGAE
In terms of space, the area is so wide and it provides a lot of tables and chairs. In addition to that, the place is well-ventilated which makes you feel comfortable cooking.
They also have a television that plays different KPOP videos which KPOP fans will surely love.
The downside of the restaurant is, they have the "First Come, First Serve" basis so expect the long queue before you get to eat inside.
Nevertheless, it doesn't change the fact that they provide excellent service!
I guarantee you that Romantic Baboy is one of the best places that you would surely love to go back when you crave for samgyupsal!
Opening Hours
11 AM – 2 AM, daily
Location
BF Homes, Paranaque
#319 Aguirre Ave. BF Homes, Paranaque
Latest Posts:
Read Next: