Splurging on traveling to the Philippines is the last thing that you can do. How so? Apparently, The Philippines is dirt cheap. You will never go broke in whichever places you visit around the country. No doubt that the Philippines is one of the most popular tourist spots among foreign travelers. Needless to say, there is one reason why they love going back and forth to the country: it's cheap.
I have been traveling for years. For over five years to be exact. As a matter of fact, I have been traveling around the Philippines ever since I started working as an office worker down to becoming a freelancer. I have so much love for my country. Believe me, ever since I got bitten by a travel bug, I have never stopped thinking about how I am able to visit each place or island. But as I get older, responsibilities have become inevitable. You know, adulting. But my adulting never hinders me to travel. I pay bills on time. I am still able to provide for my family. Why? One thing is for sure, traveling around the Philippines is totally affordable! Indeed, there are so many places to visit in the country that fit perfectly for those who are traveling on a budget.
Baler, Aurora
Baler is a popular town in the province of Aurora. A well-known spot for surfers and beachgoers, you can do a lot of things in this town even if you are on a low-cost budget. Either you stay here for 2 days or more, you will never get run out of money. For as low as Php 800, you can already visit some of the highlight spots around the town. All you need is to rent a tricycle for a day.
If you are traveling on a weekend or for 2 days only, Php 3000 to Php 4000 per person will already suffice your travel to Baler. That already includes the transport from Manila to Baler or vice versa. More to that, you can already go surfing, get stuffed with delicious food, and sleep comfortably with that kind of budget.
Siargao Island
Siargao Island is another surfing spot in the Philippines. Not to mention that this is the surfing capital of the country. As years pass by, the island has become popular among tourists from all over the world. Despite that, it doesn't stop anyone from visiting the island even when they are on a budget.
My friends and I have been to this island and stayed here for 4 days. We only spent more or less around Php 5000-Php 6000 each. Also, we were able to go stay at some beautiful yet affordable resorts, eat out well, go island hopping, and travel much around the island.
Imagine visiting one of the most beautiful islands in the world without much needing bucks. Yup, it's possible!
South Cotabato
South Cotabato is part of Central Mindanao. One of the underrated provinces in the Philippines; showcasing some of the hidden gems that can be found only in the country. Whether you are traveling solo in a group, it is never a problem in the province of South Cotabato. You can definitely survive even if you are traveling on a budget.
When I traveled with two of my friends, we approximately spent about Php 5000 only for each person for 5 days. Not to mention that we even visited some of the famous spots around SOCCSKSARGEN. You are fortunate enough to both witness and experience the beauty of the province.
Iloilo City
Part of the Western Visayas Region, Iloilo City is one of the best places to visit especially when you are traveling on a budget. From cheap accommodation to reasonable transport fee, affordable cuisine – everything in this city cheap! Iloilo City is a mix of tradition and modernity with full of spectacular stories in between; indeed one of my favorite cities in the country. One major reason is that it is no doubt affordable to travel around here.
Siquijor Island
The third-smallest island of the Philippines – Siquijor Island is just a plain island yet showcases lots of amazing, off-the-beaten destinations. Siquijor is just 45 minutes away in Dumaguete City. So if you want to get off the grid, you can easily visit this beautiful island even when you are on a tight budget. Either you go for a day tour or more than that.
In my case, I traveled to Siquijor alone and only spent for about Php 900 and was able to visit the most important spots on the island. So to speak, it would have even much more affordable if I accompanied someone.
Camiguin Island
Dubbed as the island "Born of Fire", Camiguin is located on the island of Mindanao – the smallest island in Mindanao and the second smallest island in the Philippines. Despite its size, it doesn't stop travelers from seeing a lot of interesting spots. The island is one of the islands in the country that offers the best beaches and waterfalls.
If you are also a history buff, a foodie, or even a festival go-er, you will definitely love this island. You can visit some architectural structures, watch the joyous and grand "Lanzones Festival", some restaurants that provide authentic cuisines. Camiguin Island has it all.
Intramuros, Manila
If you are residing in Metro Manila or near the metro, you must visit one of the most historic places in Manila; Intramuros. Not only you can see the best spots, but you can also learn from each place. If you are to get indulged in and have in-depth knowledge about the history of the Philippines. What's so amazing about visiting Intramuros is that there are a lot of interesting things to do around the area for free! Not to mention that visiting the National Museum costs nothing at all.
If you are planning to roam around Intramuros for a day, it is possible for you to spend approxiamately Php 1000 for each person.
Baguio City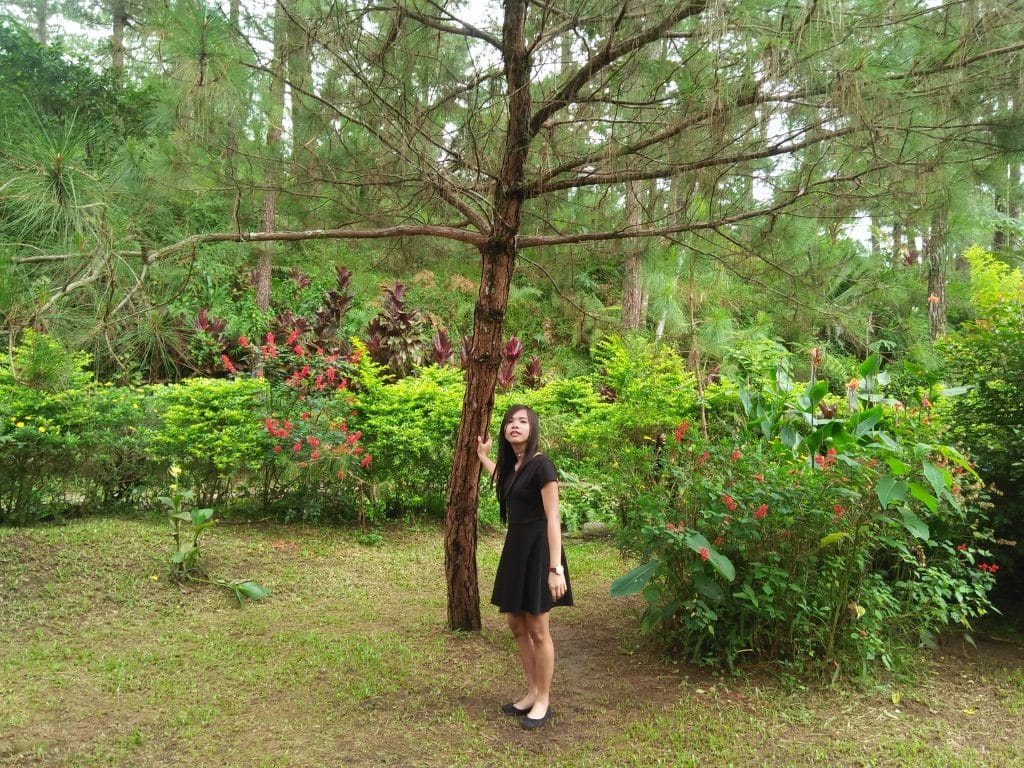 Baguio City is no doubt one of the most popular tourist spots in Luzon, most especially during the summer season. Known as the Summer Capital of the Philippines, Baguio is one of the options to visit when traveling on a budget. I have been to Baguio several times and I usually spend my weekends or stay there for 3 days. That being said, I normally spend around Php 4000 to Php 5000 during the entire trip. This includes transportation from Manila to Baguio or vice versa, food, transport around the city, and accommodation.
Tagaytay City
Tagaytay is a small city in the province of Cavite. It also one of the most popular sites. Its cool, breezy weather makes most of the tourists visit the place especially during summer. If you want to escape from the scorching hot place like Manila, Tagaytay City can be your get-away destination.
Batangas
Batangas is definitely known for beaches and resorts. In addition, it is a popular place that is good for a day tour or even a weekend tour. It is very much closer to the metro. For a day or weekend tour, you can have more or less Php 2000 to Php 3000 budget.
Have you ever been to any of these places? If so, which one is your most favorite?
Latest Posts:
Read Next:
A half-travel blogger in the Philippines (based in Cavite) and a half-K-pop enthusiast, Ara Patria (The Adventuress) pursues her passion and love for traveling. She's been blogging for years, where she writes about her own travel experiences and promotes the wonders of the Philippines. Not only does she promote the beauty of her country, but she also focuses on promoting sustainable tourism. She dreams to travel the world and inspire other people through her own written works and captured moments with her camera.
The Adventuress is a travel blogger with a purpose. She aims to inspire other people through her personal experiences, stories, and lenses. Outside her blogging world, she is an English teacher, an SEO specialist, and TEFL/TESOL certified.
Join her adventures!